West London's Expert Osteopaths & Leading Sports Injury Treatment Clinic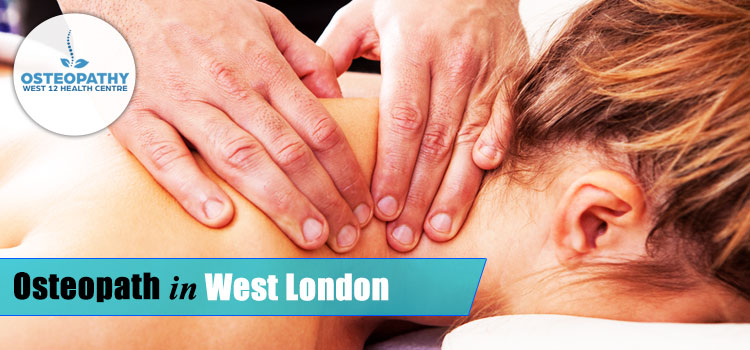 With most of the time spent on screens, desk jobs, and mobile usage these days, more than 1 person out of 10 suffers from back pain or neck pain. Due to the increasing trends, 8 out of 10 people will suffer from it at a certain point in their life.
West 12 Health Centre was found with a single mission – "To help you lead a pain-free life and attain pinnacle of fitness, physically and mentally". Established in 2016 by Balraj Sohal (M.OST, GOSC) in Shepherd's Bush, West 12 Health Centre is serving patients in all its nearby areas from its inception.
We have been helping our patients overcome arthritic pain, various types of musculoskeletal pains, treating sports injuries and helping them with stress reduction.
Different Types of Pains We Treat
We specialize in pain management, both chronic and acute. Kindly see below a complete list of problems that we handle:
Arthritic Pain
Back Ache
Back Pain
Circulatory Problems
Cramp
Fibromyalgia
Headaches
Joint Pain
Lumbago
Muscle Spasms
Neck Ache
Neck And Shoulder
Neuralgia
Posture
Pregnancy Pain
Repetitive Strain Injuries
Rheumatic Pain
Sciatica
Sports Injuries
Tennis Elbow
Whiplash
Therapies We Offer
To help you get relief from the pain, we use:
Osteopathy
Medical Acupuncture
Dry Needling
Sports Massage
Deep Tissue Massage
Apart from the therapies mentioned above, we help patients with their posture and suggest them various types of stretches and different exercises like Yoga and Pilates. We also help reduce the anxiety and stress using Mindful techniques that are very useful for the body and mind.
What Our Patients Are Saying...






Areas We Serve in West London
Located at Macfarlane Road, Shepherd's Bush, we serve patients from all over the West London. Kindly see the list below to know more about our nearby areas:
If you have any questions or you want to discuss your problems with us, please call us at 020 3393 2247 or Book an Appointment now.