Acton's Leading Osteopathy and Sports Injury Clinic
One of the unfortunate consequences of living in today's hectic world is becoming out of touch with whole-body wellness. All too often, we react to issues like chronic pain, stiffness, tightness and poor range of motion with prescription medicines that cause entirely new problems, or we undergo invasive procedures that leave us facing new challenges.
Osteopathy provides a safe and effective alternative to many invasive techniques and potentially harmful medications.
West 12 Health Centre offers an array of osteopathy services to residents of Acton, London, UK. If you need relief from things like low back pain, sports injuries, headaches or arthritic pain, our experienced doctors of osteopathy are here to help.
Located at 66 MacFarlane Road in Shepherd's Bush, London, West 12 Health Centre offers convenient office hours and appointment times seven days a week. We are open Monday through Friday from 9 a.m. until 8 p.m. and on Saturdays and Sundays from 10 a.m. until 6 p.m., so we can comfortably accommodate your busy schedule.
Our team includes Balraj Sohal, M.OST, GOSC, and Davinder S. Sohal, MSC, DO, BAC, MBACA, and our osteopathy clinic offers a comprehensive array of wellness services that allow you to work toward complete mind-body wellness.
Our Services for the Residents of East, West, North & South Acton
Osteopathy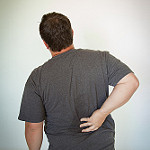 Osteopathy is a non-invasive, drug-free, manual medicine that is designed to address, treat and strengthen the musculoskeletal framework of the body.
Through the manual manipulation of muscles, joints, and tissue—including gentle pressing, stretching and resistance—osteopathy provides significant benefits to the lymphatic, nervous and circulatory systems and therefore is a viable way to achieve total body health.
At West 12 Health Centre, our osteopathy services include acupuncture and cranial osteopathy which helps to restore the fluctuations of the skull and surrounding tissues to relieve tension and other issues that can cause pain, stress and other problems.
Sports Massage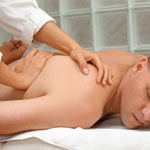 Whether you are a serious athlete who pushes your physical limits and therefore deals regularly with things like delayed onset muscle soreness, or DOMS, or deal with a lot of stress and can feel it manifesting throughout your body, a sports massage may provide the relief that you crave.
West 12 Health Centre offers deep tissue massage and other techniques that not only reduce pain but that also enhance performance, improve range of motion and aid in speedier recovery following intense workouts or injuries.
Personal Training
Regular exercise is a crucial part of whole-body wellness—including optimal mental health. Like many people, however, you may struggle to develop a plan that allows you to achieve your goals.
Personal training at West 12 Health Centre is a viable solution because it is designed specifically with your goals and current physical capabilities in mind. Working regularly and one-on-one with a skilled personal trainer is a terrific way to achieve the body transformation that you have dreamed of for years or to work toward a significant goal like running a marathon.
When combined with massage and osteopathic services, it can help you to not only achieve your goals but to surpass them.
Mindfulness
One of the best ways to reduce stress is by practicing and cultivating mindfulness.
Thinking about the past dredges up unpleasant things, and worrying about the future is a significant cause of anxiety. By staying in the present moment, you can strip away those concerns and achieve a more profound sense of calm, clarity and purpose.
West 12 Health Centre offers a number of ways to work toward improved mindfulness in daily life, including complimentary two-hour mindfulness training and fee-based mindfulness-based stress reduction, or MBSR, courses.
Pain Management at West 12 Health Centre
If you deal with chronic pain, you might assume that you have to resign yourself to a lifetime of putting up with it. However, with pain management from West 12 Health Centre, you can learn to manage, reduce or even eliminate it without invasive procedures or potentially harmful medications.
Chronic pain can affect any part of the body, but particularly common examples of it include:
Knee pain
Low back pain
Sciatica
Shoulder pain
Elbow and hand pain
Foot and ankle pain
Neck pain
Headaches
Arthritic pain
With chronic pain, you might experience recurring or ongoing stiffness, tightness or soreness. The pain that you experience might be burning, shooting, stabbing or like pins and needles. Chronic pain can lead to irritability, depression, anxiety and a host of other problems, so it is crucial to find a way to manage or eliminate it.
In addition to osteopathy, West 12 Health Centre offers the following services that may help to get a handle on chronic pain:
Yoga
Pilates
Deep tissue massage
Acupuncture
Mindfulness-based stress reduction techniques, including meditation
Through these and other services, you can cultivate a greater awareness of the body and mind, which empowers you to achieve and maintain optimal mind-body health.
What Our Patients Are Saying...






Know More About Acton, London, UK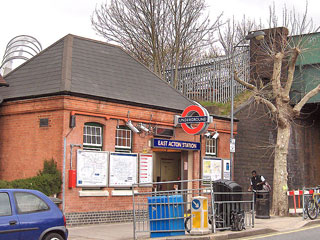 In ancient times, Acton was a village that was distinct from the city itself. Before very long, however, it was absorbed to become part of London, and it is now located in the Borough of Ealing.
Its name is derived from Anglo-Saxon words that roughly translate to mean "oak farm." The oak trees that once blanketed the countryside here are mostly gone, but you will find oak-themed décor and references throughout the area.
By the 1700s, Acton had earned a reputation for being a country retreat that was popular with the well-to-do. At the time, mineral water from the Acton Wells was the biggest attraction as it was believed to provide significant health benefits.
In addition to being well-known for its healthful mineral water, Acton at one time had more laundries than any other part of the city. For a while, more than 600 of them operated within its borders, and the area earned the nickname Soapsuds Island. The last laundry there closed during the 1970s.
Today, Acton has been experiencing a renaissance of sorts thanks to numerous regeneration projects.
Central Acton is the hub of local commerce, and it's where you will find the Acton High Street and its many restaurants and pubs. Several old inns, including some that originate from the Tudor period, are located here, steeping the area in history.
Great places to grab a pint include The Rocket, Station House and The Belvedere, and you can take your pick from a dizzying array of eateries, including North China, Woody Grill and Anokha.
Acton boasts the distinction of having the most stations in the entire city. You can easily reach us from any one of them, and directions can be found below.
Driving Directions
How to reach West 12 Health Centre from various parts of Acton?
From East Acton Station
To get to West 12 Health Centre from the East Acton Underground Tube Station, start by heading southwest on Erconwald Street. Turn left on Fitzneal Street, and then make a left onto Du Cane Road. From there, turn right onto Wood Lane, and then turn right onto MacFarlane Road. Our clinic will be on the right. View directions: https://goo.gl/maps/oCEcn4Lv4Dm
From West Acton Station
From the West Acton Underground Tube Station, head southeast on Princes Gardens. From there, take the first exit at the roundabout to Noel Road. At the next roundabout, take the first exit onto Horn Lane. Take a right turn onto Western Avenue, and then take the exit toward White City. Turn right onto Wood Lane and right onto MacFarlane Road; West 12 Health Centre will be on the right. View directions: https://goo.gl/maps/KS7MHsajjn82
From North Acton Tube Station
From the North Acton Underground Tube Station, head east on Victoria Road. Make a right onto Wales Farm Road, and then turn left onto Western Avenue. Take the exit toward White City, and then make a right turn onto Wood Lane. After making a right onto MacFarlane Road, our clinic will be on the right. View directions: https://goo.gl/maps/73y7KwNaeDJ2
From South Acton Station
When starting from the South Acton Tube Station, follow Kingswood Road and Cunningham Street to Acton Lane. From there, follow South Parade to Bath Road, taking the first exit at the roundabout. Next, follow A402 to make a right turn onto Hopgood Street, and then make a left onto MacFarlane Road. West 12 Health Centre will be on the left. View directions: https://goo.gl/maps/yLS2QP4R8mG2