Barnes Leading Osteopathy and Acupuncture Centre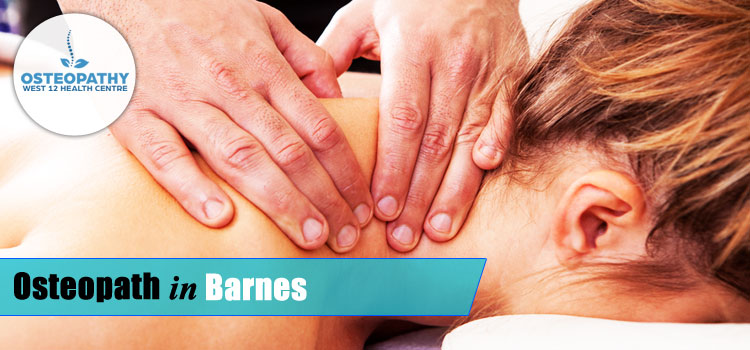 Osteopathy, a drug-free and non-invasive manual therapy, is a natural way to improve your health across all body systems. The experts at West12 Health Centre manipulates and strengthens your musculoskeletal framework to enable a healthy and active posture for you.
We aim to focus on total body health which includes the joints, muscles and spine. We positively affect the body's nervous, lymphatic and circulatory systems to heal your pain and discomfort.
Should you suffer from uneasiness in your lower back, neck, shoulders, knee, hip, elbow, foot, or ankle, we help you establish the cause and eliminate the ailment effectively. Also, we come with extensive clinical training to work on stress and sports-related muscle spasms to help you ease the pain and get you back on your feet.
For a better life and outlook, do not ignore your pain symptoms and warnings. Visit our facility at Barnes and let our experts take care of you. Remember: a pain-free life is a happy life!
Services We Provide
Osteopathy
If you are looking for a whole-body approach that holistically treats your pain without the use of drugs, Osteopathy is the right choice. With the use of manual 'hands-on' techniques, the therapy improves circulation and correct the altered biomechanics. It aims at balancing the body systems to enable good health and comfort.
It is particularly helpful and recommended for a backache, where the physician diagnoses and treats the root conditions through stretching, gentle pressure and resistance. This useful technique can help improve posture and reduce the pain. It is then coupled with some lifestyle changes to witness a dramatic improvement in health and an ongoing reduction of anxiety and unease.
Sports Massage
Sports injuries are common and inevitable. When we indulge in any sports or physical activities, we do get exposed to potential injuries or general wear and tear. While some of us take over the counter medications, others ignore the pain or discomfort altogether. While both ways may be suitable for the individuals but from a medical standpoint, this is catastrophic damage to one's body.
Our team of experts specializes in sports massage to help ease your pain and relax your body tissues.
Should you suffer from muscle spasm or muscle pain, our team of dedicated and compassionate doctors will help you find relief while eradicating the sore cause for this discomfort.
Personal Training
Our skilled and experienced team of experts offers personal training to enable you to stay fit on your own. There are exercises to help you cut down the stress factors and toughen your fundamental body systems.
With our guidance, our team can help you with an all-exclusive customized training plan that can help you reach a step closer to your intended goal. The program focuses on your situation and helps deliver precise results that can empower you to move past the stress towards a healthy lifestyle.
With the persistent approach, our team's ability can help you build strength and enhance your mobility with ease.
Mindfulness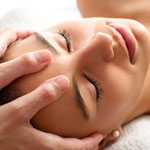 If you are suffering from stress and finding it impossible to manage, then you must know that you can defeat your problem and live a worry-free life. The first step to combat your problem is by not ignoring the key symptoms such as joint and tissue-pain. Lethargy and inactiveness.
We must work towards eradicating the root symptoms of your problems. Stress can cause sore muscles, joint pain and spasm. But, it is possible to overcome it with the right guidance and mindful meditation.
Our team of highly experienced meditators can teach you to observe your thoughts, be cautious of what triggers it, and be able to control it eventually.
Other Services
Other than our services above, we also have much more to offer as an alternative treatment. Our mission is to help you find a therapy that is suitable to your customized problem and be able to help you get better, soon.
One of the alternate options is Pilates. It is an exceptional practice that can enable you to reach your goal effectively. On the one hand, it improves your core stamina and flexibility while on the other, it boosts your morale and lifts your spirits.
Another outstanding arena is Yoga. It is a holistic step in the positive upliftment and stress release to enable a life of happiness.
What Our Patients Are Saying...






About Barnes SW13, UK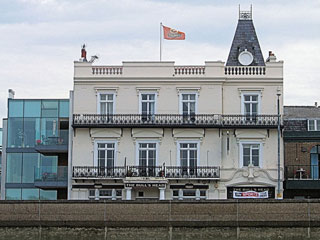 A small, perfectly-formed village in London, Barnes is an exquisite place for discovering local restaurants, boutiques or enjoying a relaxed evening by the Thames river. At Barnes, you will find a handful of small boutiques, local grocers, delis, bookshop and great restaurants. It is home to many high-profile broadcasters, politicians and actors.
In an unlikely setting, Barnes also houses one of London's most famous music studios, The Olympic Sound Studios. Between 1966 and 2009, many renowned artists such the Rolling Stones, Jimi Hendrix, Led Zeppelin, Oasis, the Kaiser Chiefs and the Arctic Monkeys recorded tracks here.
When in Barnes, you must not miss the Bolan's Rock Shrine marked to tribute the famous T-Rex singer Marc Bolan who died in a car crash on the Queen's Ride. Many fans across London come to pay their respects to the great singer.
In many great things to do at Barnes, first on anyone's list is to sit by the Thames river bank or enjoy the green pastures for a relaxed day out. Take your rest a step further with London Wetland Centre, to experience nature up close at this vast nature reserve housing rare birds, amphibians and a diverse range of insects.
Moving from nature, find relaxation in the fantastic art by the Riverside Gallery that displays a remarkable palette of contemporary art. While you are there, do catch the exhibitions and plays at the Old Sorting Office Art Centre.
Barnes is the perfect destination to find exclusive shops and collectible joints for all fashion lovers. To embark on your fashionista spree, get started with Chatterton's, Question Air and Barnes Jewellery Co.
Driving Directions
How to reach us from Barnes High Station?
We are conveniently located to help you reach us quickly and comfortably. Our treatment centre is only 18 minutes away from the nearest Barnes train station. Once you are on the station road, head north-west towards the vine road. After 0.2 miles, take a slight right to stay on the station road.
At the roundabout, continue on the station road and then make a left after 0.3 miles onto Barnes High St. At the roundabout, take the second exit onto Lonsdale road. After 1.4 miles, turn left onto Castelnau and make a left towards Queen Caroline St. Then take a slight left onto Hammersmith Broadway and drive ahead for 0.8 miles.
Take a slight right onto Shephard's Bush Green and them make a left towards Uxbridge road. After a minute of drive, turn right onto Hopgood street. Then turn left onto MacFarlane road and arrive at the West 12 Health Centre.