Battersea's Top Osteopathy and Personal Fitness Centre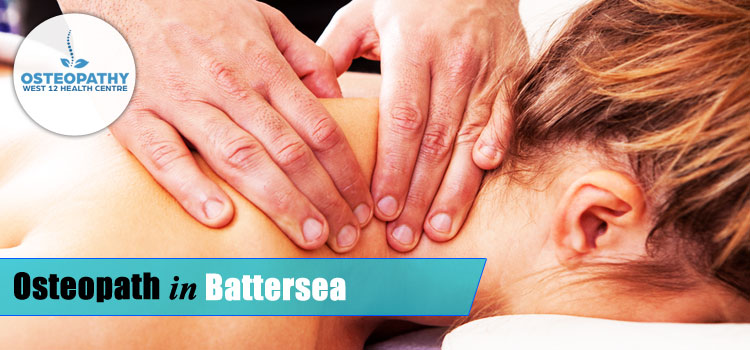 As we move on with our busy lives, we also tend to move away from the holistic wellness of ourselves. Call it a bane of modernized lifestyle, the body of today is prone to stiffness, tightness, chronic ache and motion disability.
Osteopathy, a 100% drug-free therapy is one of the safest and secure ways of finding an alternate cure to your pain. At West 12 Health Centre, we cater to holistic needs of our patients with osteopathy services to the residents of Battersea, London, UK.
Please come to us if you ever need relief from your backache, cramps, headache, joint pain, muscle spasm or sports injury of any kind. Our specialized team of doctors is here to offer you a pain-free happy life.
Our Specialties
Osteopathy
If you are on the lookout of a way to detect, treat and prevent your health issues by just moving, extending or manipulating your muscles and joints, Osteopathy is your answer. Based on the principle of holistic wellness, the therapy aims at synchronizing and balancing the functioning of your bones, ligaments, muscles and tissues.
Should you be suffering from backache, the combination therapy of osteopathy and acupuncture works best. Especially during an acute pain phase, the massaging of the muscles and exercising the ligaments can work the magic for the intended cure.
The best of all, there is a range of techniques used to cure the pain and muscle ache, but none that needs the use of a drug or surgery.
Sports Massage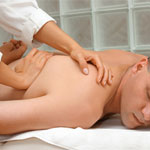 It does not matter if you are a sports athlete, a recreational sports enthusiast or a regular walker. A sports injury is severe and should not be postponed or neglected. This type of injury requires an authentic and specialized sports massage through the hands of an experienced osteopath.
If done rightly, the therapy helps relieve physical pain in addition to relieving mental and emotional stress.
This therapy involved deep tissue manipulation including ligaments and visceral organs. This specific massage aims to reduce the pain and ease any discomfort.
Personal Training
Our esteemed team of doctors led by Balraj Sohal, M.OST, GOSC and Davinder S. Sohal, MSC, DO, BAC, MBACA is highly qualified and experienced to eradicate your pain and help you achieve wellness. But the cure doesn't end at the doors of this health clinic. We are determined to extend our knowledge and impart the health lessons to you, so you can live a healthy life for times to come.
With right training and customized plan, our experts can help you lead a healthy lifestyle with core strength and mobility activeness.
Mindfulness
The cure is all about positivity and vision. The very belief that you can defeat your pain to lead a happy life is the first step towards holistic wellness. Identify your symptoms that prompts you to conduct this painful episode every day. Next is to work towards the means of balancing the body to endure the pain while you work towards eradicating it.
Often more than not, stress causes more discomfort than the cause of the ache itself. It even leads to joint soreness and lethargy.
You can channel your agony and unease by the power of meditation. Our experienced meditators can help you focus on your inner thoughts, be observant of your trigger points and be able to manage your body reactions under hoarse situations.
Other Services
When you are on a mission to find alternate means to your discomforted life, anything that brings you closer to your body and mind is good therapy. As a viable option, Pilates has been a celebrity favorite for its exceptional grip in handling body health and physical wellbeing.
The practice is worldly known for its dual-advantage of serving core stamina and flexibility while enabling high morale and confidence in the practitioner.
Another excellent health practice is Yoga. This outstanding therapy is a unique combination of mental and physical awareness that lifts the stress and introduces you to levels of happiness along the way.
What Our Patients Are Saying...






About Battersea SW11, UK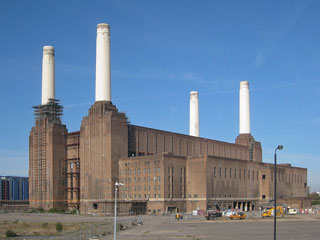 Battersea (also known as Batricheseie or Batricesege, from the medieval times) refers to the placement of church, manor house and first arable field on the gravel island by the Thames river. Today, the place is a neighborhood of top-notch food, bars/boozers which bring out the food and drink lovers down south from far and beyond.
The Battersea Arts Centre is at the heart of this place showcasing the best in the business. While you are here, do not miss on the Pump House Gallery. Also, the heliport is the best way to board an awestruck experience finding the skylines of the city as you whisk up to the sky enjoy the town in the landscape.
The Battersea Park and Children's zoo is the most lively and encouraging place to be. The kids and adults are thrilled to be here welcomed by the joyful sights of otters, monkeys, meerkats and others who make your visit worth its while.
While you are in the area, you may want to visit the Battersea Flower station which is the garden hub located next to the railway embankment. Picturesque and eye-wondering moments await your arrival in this colorful, full of life hotspot with buntings and hand-painted signages.
Driving Directions
How to reach West 12 Health Centre from Battersea Park?
We are conveniently located to help you reach to us quickly and easily. Should you be around Battersea Park, we are in the driving distance of 20 minutes from here.
Once you are on the Battersea Park Road, drive towards Forfar Road. Turn left on the Forfar road and then immediately turn left to follow the Prince of Wales Dr. Then turn right onto Albert Bridge road and drive for 0.6 miles. Then turn left onto Chelsea Embankment for 0.3 miles, continue onto Cheyne walk for 2.7 miles.
At the roundabout, take the 1st exit towards Shephard's Bush Green and then make a left towards Uxbridge road. After a minute of drive, turn right onto Hopgood street. Then turn left onto MacFarlane road and arrive at the West 12 Health Centre.