Bayswater's Leading Osteopathy and Pain Treatment Centre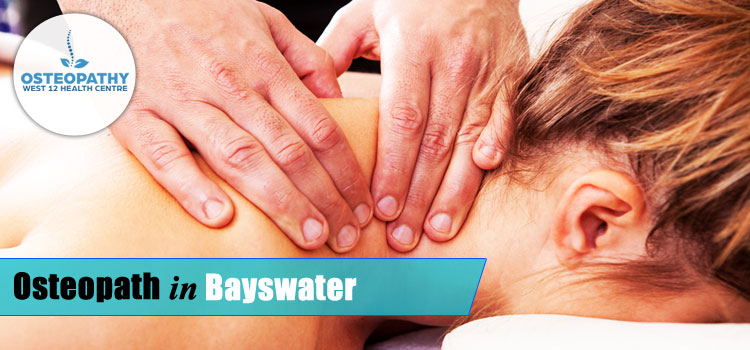 If you are on a lookout for natural medicine that helps in restoring body functions by treating the cause of your discomfort and pain, then osteopathy is for you.
At West 12 Health Centre, we take pride in correcting the imbalance in the body while working on strengthening your musculoskeletal framework.
The team of osteopathic practitioners led by Balraj Sohal, M.OST, GOSC, and Davinder S. Sohal, MSC, DO, BAC, MBACA relies on the quality of this therapy and work with the mobility and position of the tissues to help you attain a healthy posture.
Our Services for the Patients of Bayswater
Osteopathy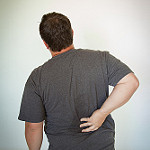 The primary goal of osteopathy is to help you restore body balance and holistic wellbeing of your joints and organs. This natural 100% drug-free therapy uses the 'hands-on' technique to improve circulation and body posture.
If you are suffering from back pain or any other body discomfort, dry needling is a fantastic technique (like acupuncture). It uses sold filiform /hollow-core hypodermic needles to cure muscle aches related to myofascial pain syndrome.
Sports Massage
Whether you play sports, are an athlete or a regular person, a sports-related injury can happen to anyone. Tight muscle, a tissue rupture or overstressed discomfort could be one of the many factors that lead to a sports injury.
Our expert osteopaths work compassionately to find the cause of the injury to give you holistic recuperation and not just temporary comfort. Sports massage helps you improve circulation, joint mobility and muscle tone to help you stay active and safeguard from future injuries.
Personal Training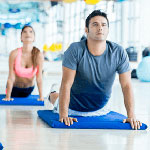 We all wish to be active and healthy to take on the life's challenges every day. Stress, fatigue or any discomfort stop us from attaining our dreams. It's time to reclaim your right to mobility.
Our physical personal training experts at West 12 Health Centre employ non-invasive, easy-to-use methods to help you apply your body and be more active in life.
So, if you are looking for a holistic body transformation, you must get in touch with our team of experts to realize this goal. You would most certainly experience a considerable difference after initiating your training here.
Mindfulness
There are times when we feel overwhelmed by negative thoughts and stress. It appears improbable to manage your health and everything around seems gloomy and dull. While many of us look at this scenario as a battle lost, we encourage you to be strong and know that it is possible to lead a worry-free life.
To realize this beautiful life for yourself, you must commit your mind and body to get better. Understand your pain, discomfort, agony, lethargy and get the proper guidance to eradicate these symptoms with dedicated practice.
With meticulous care, you can get rid of your sore muscles, spasm, body ache, discomforting organs and other agitating issues. Our team of meditators can help you focus on your inner thoughts and channelize your energy efficiently.
Other Services
Do not succumb your life to the excruciating pains of your joints and tissues. It may seem to control you but if you consider the right guidance, you can control and eradicate the discomfort.
One of the best alternate techniques is Yoga. When you discover and embrace this perfect harmony of mind and body, you reach the ability to mindfully and powerfully enable yourself to be better.
The other technique is mindfulness-based stress reduction (known as MBSR). It is an efficient means of taking control of your mind and enabling your body to behave in a controlled environment.
Lastly, you may also choose Pilates. The celebrity-preferred technique is a fantastic offering at our centre that helps you strengthen your core and elongate your body.
What Our Patients Are Saying...






About Bayswater W2, UK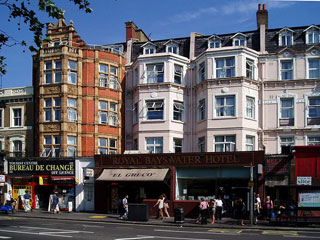 A largely residential area, Bayswater is a composite of great places to stay and shop. Located near Knightsbridge and Hyde Park, this London district offers great historical landmarks, the famous antique market at Portobello Road and an excellent range of shops, theatres and food joints.
Here's a fun thing about Bayswater: Find Leinster Gardens between 23 and 24, there are two houses without the front doors, placed next to each other. From a distance, it appears that the homes don't have a roof at all. It looks like a flat board cutout to look like a house.
A must visit place in Bayswater is Hyde Park. This big place also houses Kensington Gardens in the middle, making for a beautiful day of strolling, unwinding and sightseeing. If you like a bit of a gamble, you are in for a treat with a host of mid-size casinos spread across the area giving you a chance to win big.
For stay, you will find yourself exposed to a wide array of price-economical hotels/B&Bs in this area with some very pocket-friendly offers. This perfect London getaway is all about fun and frolic.
If you are around the Bayswater Underground station at Queensway, you are only 10 minutes away from reaching our centre in Shepherd's Bush.
Driving Directions
How to reach us from Bayswater Underground Station?
From the Tube station, head north on Queensway towards Moscow road. Then continue for 0.4 miles towards Bayswater road. As you turn right, take the second exit onto Shepherd's Bush green at the roundabout. Take a slight right onto Shephard's Bush Green and them make a left towards Uxbridge road. After a minute of drive, turn right onto Hopgood street. Then turn left onto MacFarlane road and arrive at the West 12 Health Centre.