Chiswick's Leading Osteopathy and Acupuncture Clinic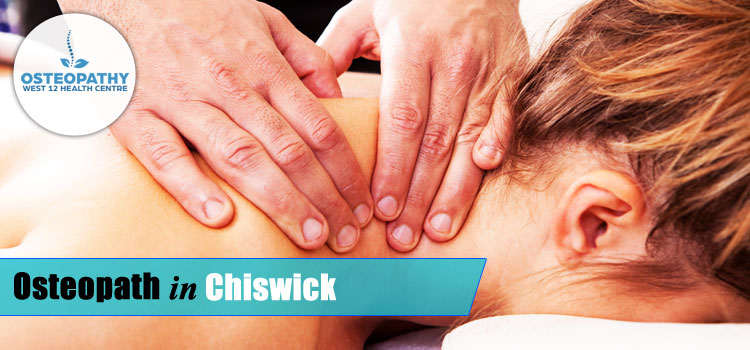 If eradicating body discomfort and becoming active is your goal, Osteopathy is the most natural remedy for you. At West 12 Health Centre, our caring experts helps you restore your body functions while treating your aches and sore muscles for a pertinent repair.
We believe that any uneasiness and immobility is resultant of imbalance and disharmony in the body tissues and muscles. We work towards treating this root analysis while strengthing your musculoskeletal outline.
Our Services for the Patients of Chiswick
Osteopathy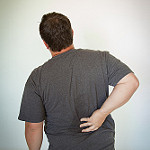 Osteopathy is a natural non-intrusive medical technique that can help you correct your body balance and provide holistic well-being. It is completely drug-free and only utilizes the skills of the hands to improve blood circulation and restore body activeness.
Along with this technique, you may also apply our recommended 'Dry Needling' therapy. The highly sophisticated and robust practice is performed by our compassionate and experienced doctors who use solid filiform /hollow-core hypodermic needles to repair muscle soreness.
Sports Massage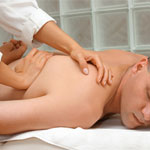 A sports injury can happen to a professional sports person or a regular individual out for a walk. The due importance should be on the fact that a sports-related injury is dangerous.
In this type of injury, your muscles can become tensed or rigid, tissue can get ruptured, or your body may face acute discomfort.
Our caring osteopaths understand your uneasiness and give you a skilled sports massage that can help you recuperate, giving your body a chance to normalize the blood flow and repair the sore muscles.
Personal Training
In our lives, our primary goal is to stay active and live up to our full potential. Due to everyday stress or a specific body discomfort, we don't get to live out our dreams.
At our health centre, the physical training experts work with compassion and dedication to provide you with a non-invasive personal training plan that can help you stay healthy and active.
With our specialized training, we can assist you in attaining a whole-body transformation that can improve your mobility and posture.
Mindfulness
The mind is the gateway to a healthy body. The negativity and stressful situations in life can lead to imbalance and uneasiness. Our trained experts care for your holistic health and have the expertise to help you get a worry-free fit life.
With dedicated and regular care, it is possible to get rid of muscle soreness, spasms, body uneasiness and lethargy.
Our meditators can help you focus your thoughts and energy to be constructive and towards inner peace. Once you can establish harmony within, the outside world will eventually seem brighter and healthier.
Other Services We Offer
Life is not only about living painful episodes and being stressed out for a significant part of your day. It is about living and breathing a worry-free moment for as long as you wish to. If you too hope for a life of smile and healthiness, come to our team of experts who offers alternative therapies like Yoga and Pilates to provide comprehensive health for your body and mind.
Yoga, an ancient therapeutic therapy, is time-tested to offer the perfect balance between your mind and the body. It helps you reach within, find flexibility and core strength to enable yourself better.
Pilates is a celebrity-choice technique for its amazing offering and time-bound results. This physical therapy is all about agility and body flexibility to open oneself to get a grip on their posture and body needs.
What Our Patients Are Saying...






About Chiswick W4, UK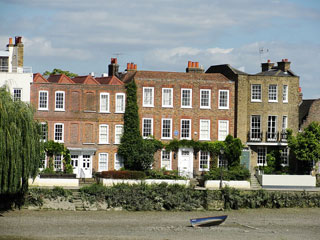 Chiswick is a fine mix of village and city. It is this divine mix of rural and urban that gives this area, a distinct flavor like no other. It is in a 30-minute distance from Central London accessible to all who are on the lookout for nature, serenity or a shop and dine experience.
Broader cleaner streets compliment the area, a plethora of amazing small and big shops, and some unique dine-out cafes giving it the succinct continental feel.
Coffee is almost a religion here. As you get off at Turnham Green Tube and stroll down the lush terrace, you will find yourself stepping into a street filled with coffee joints, each having a rich aroma.
This welcoming retreat covers idyllic river-front properties, nature-rich pastures and some fantastic places to eat and drink. The most visited site is the Chiswick House. This 18th-century villa houses Italian-styled romantic interiors and luxurious green gardens.
As a bonus, you are never at a distance from the fantastic Fuller's brewery for a relaxed pub experience.
If you are a culture-enthusiast, quench your creative thirst at Tabard Theatre that hosts some great local and national talents. You may also want to visit Chief Coffee, if you are a caffeine-lover and finds peace in the perfect brew.
Kindly know more about us here, and if you are around the Chiswick House, we request you to give us a quick visit. We are only 10 minutes away.
Driving Directions
How to reach West 12 Health Centre from Chiswick House?
Head east on Burlington Lane towards the Great Chertsey Road. Then turn left to stay on Burlington Lane and drive ahead for about 0.3 miles. Take a right to continue on Great West Road Chiswick.
After 0.4 miles, turn left onto Rivercourt road. After a mile, drive right onto King Street. Take the first left towards the Glenthorne road and immediately turn right onto Dalling road.
After 0.4 miles, take the second exit at the roundabout to move on Goldhawk road. Take a slight left onto Shephard's Bush Green and them make a left towards Uxbridge road. After a minute of drive, turn right onto Hopgood street. Then turn left onto MacFarlane road and arrive at the West 12 Health Centre.