Clapham's Top Osteopathy and Sports Massage Centre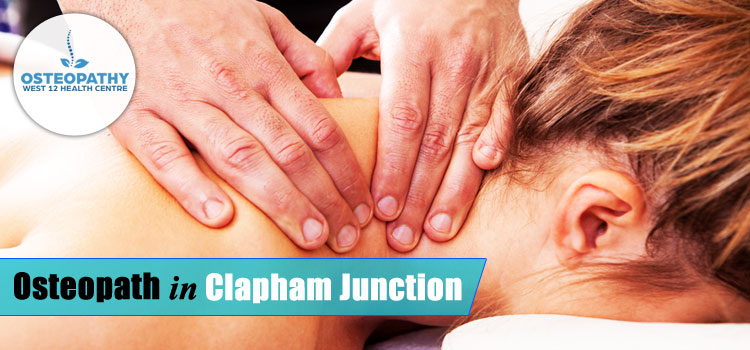 If you wish for a natural way to eradicate aches and improve your health, then Osteopathy is for you. At West 12 Health Centre, our compassionate doctors offer a host of treatments that can help you recuperate and feel active and alive.
We take pride in learning about your needs and serving you with a customized solution that is designed specifically for you, keeping your body into perspective. So, whether it is arthritic, back, shoulder, neck, head, joint, muscle or tissue pain, we can help you.
Our Services for Patients of Clapham Junction
Osteopathy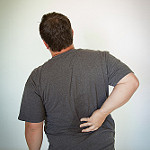 Osteopathy, a non-invasive drug-free therapy, is the most recommended solution for your back, hip, neck or joint pain. The unique part of this therapy is that it will make you smile with the overwhelming results and your new healthy outlook.
It is also particularly helpful with uneasiness in the head, elbows, muscle joints and any other body attributes. Our caring staff comes with precise skills to manipulate your muscles and tissues without any medicine or drug.
So, get ready to feel healed and revived!
Sports Massage
We know that as an individual your body is prone to a sports injury. Be it by playing a sports game, doing an exercise or while walking in general. The issue is that such a sports injury can be dangerous.
Over the counter medicines or pain relief provides a temporary solution. At our centre, we work on the philosophy of holistic healing. We tend to identify the cause of your ache and work towards resolving it with natural means.
Our sports massage experts can deal with joint, muscle or bone pain and can help you wipe off the discomfort with intriguing deep tissue and somber body massages. We specifically focus on the injured area, helping you ease the blood flow and let your body feel at ease.
Personal Training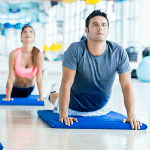 At our centre, you will find highly skilled and compassionate team of personal trainers. They are experienced and can help you find a tailormade solution that fits your lifestyle and body needs. If you are under a lot of discomfort and agony, we recommend you learn our training techniques and find a way to rejuvenation.
If you keep at it for a regular and dedicated period, we know that you will be able to battle out the stress and lead a healthier life that feels more active and mobile.
Mindfulness
Meditation is an art to find the perfect balance in your mind. If done correctly, it has the power to move you away from stress and anguish into a world of happiness and contentment. With proper training and meditation guidance, you too can defeat your problems and lead a worry-free life.
Our team of meditators can help you find solace by channeling your distressed thoughts to find inner peace. With practice, you will be able to harmonize your body and mind, feel lighter and active.
Other Treatment Options
In your endeavor to find a natural, drug-free solution to your body discomfort, we strongly recommend the use of our alternative therapies, Yoga and Pilates.
Yoga, an age-old success mantra, is all about body balance and mind control. With the due practice of specific asanas, you can find your body to be responding well to any discomfort enabling your mind to be at peace, all the time.
Pilates, a next-gen therapeutic technique, is a fantastic option for time-tested and result-oriented feedback. With due practice and persistent use, your core strength improves helping you feel and stay fit.
What Our Patients Are Saying...






About Clapham Junction SW4, UK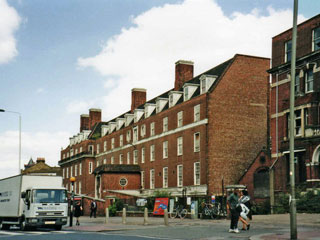 Clapham Junction is an urban neighborhood built around 1863. It is situated around the famous Clapham Junction railway station here in London, England. Factually, while the name suggests Clapham district, it is geographically a part of Battersea.
As it sits pretty between the lush green and more affluent areas of Wandsworth and Battersea, Clapham Junction is a distinct area with its charm and panache. The city is full of bars, clubs, and houses the busiest train station in the United Kingdom.
Places like Peckham and Shoreditch are much recommended and gives in a great sense of the community as it was. 11-minute walk from the junction lands you in the best brewery in town, the Sambrook's. This independent brewery serves Wandle, a deep amber ale that got its name from the nearby river Wandle.
The area of this junction was severely affected in the bloody riots of 2011. But the spirit of the locals turned the table around showcasing the sense of this bonded neighborhood.
If you are in Clapham or nearby area, kindly contact us for an appointment. We are in 30-minutes of driving distance from you.
Driving Directions
How to reach us from Clapham Junction?
If you are at the Clapham Junction, head west on Grant road towards the Winstanley road for 0.3 miles. Turn right onto Plough road. Then turn left and keep driving towards York road for 0.4 miles. At the roundabout, the third exit onto Wandsworth Bridge road.
Turn left towards Carnwath road for 1.2 miles until you it turns left and becomes Hurlingham road. Then turn right onto New King's rd and then take a left turn to Burlington road. After 0.2 miles, the way turns left and becomes Fulham road. At the roundabout, take the second exit towards Fulham palace road.
Turn right onto Queen Caroline Street and then take a slight left onto Hammersmith Broadway and drive ahead for 0.8 miles.
Take a slight right onto Shephard's Bush Green and them make a left towards Uxbridge road. After a minute of drive, turn right onto Hopgood street. Then turn left onto MacFarlane road and arrive at the West 12 Health Centre.