Cricklewood's Leading Osteopathy and Deep Tissue Massage Centre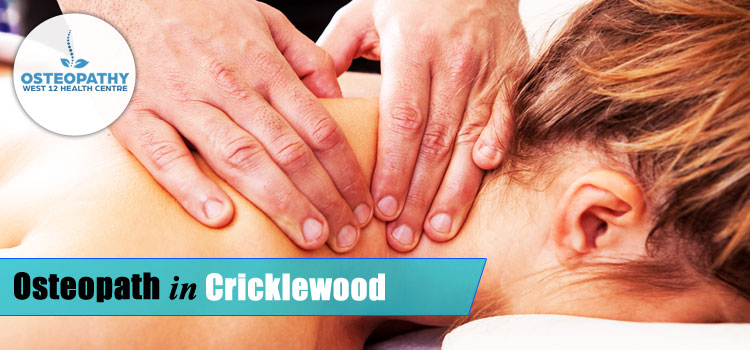 If you are a resident of Cricklewood and need help in eliminating your painful episodes, find your exemplary way out at West 12 Health Centre. Here, we offer multiple drug-free non-invasive treatments to help you get active and stay lively.
Be it through Osteopathy, Dry Needle, Acupuncture, Deep Tissue or sports massage; we have our caring experts to help you control your body needs and be stronger and healthier.
We work on the philosophy of providing natural and holistic well-being. We restore the mind-body balance and help you with better mobility.
Therapies We Offer
Osteopathy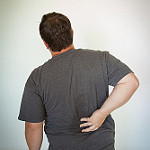 Osteopathy is non-medicinal, drug-free way to defeat stress and fight off the excruciating pain. With our expertise, your muscles and tissues ease of tension to help you feel better.
We understand that these uneasy and stressful episodes are daunting. Hence, we keep our treatment goal and time-oriented to eradicate discomfort and help you feel better soon.
So next time you feel the aches or body anxiety, know that we are here to experience the life of positivity and limitless possibilities. So, come to us and enable yourself, efficiently.
Sports Massage
Sports is an effective way to experience activeness and mobility. This benefits with flexibility, stress eradication and keeps your body in perfect shape. Of course, one may be prone to specific injuries during the act and that can be dangerous if not attended by experts.
At our centre, our caring experts specializes in sports massage to target sore muscles, rigidity and muscle spasm to help you improve your blood circulation. Massage is a terrific way to bust stress and release tension from your body muscles and tissue.
You feel lighter and mobile to take on life's new challenges.
Personal Training
A great workout is equivalent to a great body. And that is a house of health and happiness. Of course, as life turns unpredictable, we are left with either no enthusiasm for a workout or too much stress to go about making a healthier habit.
Our experts understand this and offer personalized training classes to cater to your specific body needs and objective, exclusively. Then, we work out a training plan keeping the short-term and long-term goals into perspective helping you get better, one exercise at a time.
In due course, you will witness your body transform as you find your health back. Your mind feels active and your body dons a happy attitude.
Mindfulness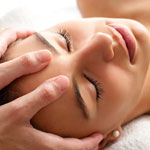 Stress is a strong sedative that can bring down our body, underplay our mobility and attack the well-being directly. It is a severe symptom and a disease. In the cascade, stress can lead to immobility and body issues. Pain can aggravate creating muscle soreness and spasm.
Mindfulness can be a powerful treatment to combat and defeat stress. As this carefully designed meditation technique plays out, it is a fantastic way of finding oneself and be able to curb the symptoms that kick off painful episodes.
Other Treatment Options
While Osteopathy is an excellent solution, our team takes immense pride in offering alternative therapies like Yoga and Pilates.
Yoga, an ancient Vedic technique, is a time-proven technique to offer strength, balance and flexibility to your body. It helps eradicate stress and anxiety.
Pilates is a modern technique that focusses on core strength. With proper guidance and committed use, it can help you reduce back pain, regain body posture and ease your body in handling stressful episodes.
What Our Patients Are Saying...






Know More About Cricklewood NW2, UK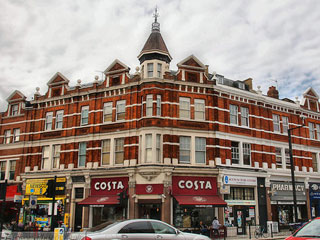 Cricklewood is an urban township in the northwest part of London, England. The zone covers three London boroughs: Barnet (to the northeast), Brent (to the west) and Camden (to the southeast). This urbane charm contains the hustle-bustle of shops around Cricklewood Broadway (also known as Edgware Road).
In a byte from the history pages, 1924 is when a small settlement at the junction of Cricklewood Lane and the Edgware Road. By 1321, this was called Cricklewood. Later in the 18th century (1750), the Crown (rebuilt around 1889) was facilitating coach travelers.
This place has a strong connection with Ireland because of a significant foothold by Irish men and women. The much-recommended place to visit is the Crown Pub (now known as Clayton Crown Hotel) which is a local landmark.
In a list of must-visit places, you may also want to check out the two conservation areas, the Mapesbury Estate and the Cricklewood Railway Terraces. Other places to visit include, The London Eye, British Museum, Tower of London, National Gallery, Madame Tussauds Museum, Big Ben and the Tower Bridge.
Driving Directions
How to reach our treatment centre from Cricklewood Station?
West 12 Health Centre is close to you by 20 driving minutes and centrally located to help meet your needs faster.
Once you are at the Cricklewood Station, head southwest on Cricklewood Lane (towards Oak Grove) for 0.5 miles. Then turn left onto Walm Lane. At the roundabout, take the second exit onto Lydford road. Stay on Sidmouth road for 0.4 miles.
At the roundabout, take the second exit towards All Souls Avenue and drive ahead for 0.7 miles. At the roundabout, take the second exit towards Wrottesley road. Then turn right onto Harrow-road. After 0.2 miles, turn left onto Scrubs lane.
Continue straight onto Woods lane for 0.3 miles then turn right onto MacFarlane road and arrive at the West 12 Health Centre.