Hammersmith's Top Osteopathy and Pain Treatment Clinic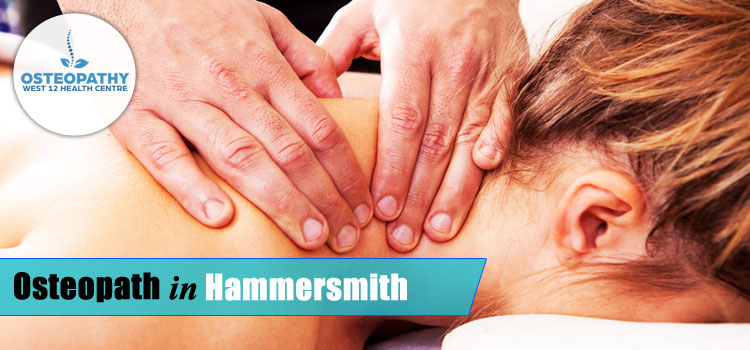 If you are looking for a natural way to reduce pain or improve your overall well-being, you have come to the right place. The caring experts at the West 12 Health Centre offer a variety of treatment options that will get you feeling like new before you know it. They will learn about your needs and craft a unique solution that will give you the best results possible without delay.
Whether you are dealing with neck, knee or back pain, you will notice improvements and feel better than ever once you visit us and allow our team to give you a hand. We care about each person who comes to us and always do our best to provide quality service each step of the way.

Our Services
This section covers the top treatments you can get when you come to us for support and guidance. No matter the situation with which you are faced, we will first ask you a few questions to decide what approach makes the most sense for you. The next step is to get you started on a treatment plan that will reduce your pain and let you get the most from life. Osteopathy, sports massages, personal training and mindfulness are some of the methods we use to restore the health and well-being of those who trust us with their treatment needs.
Osteopathy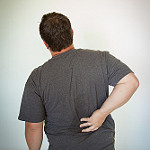 If you have back, neck or hip pain, osteopathy could be the perfect solution that will get you back on your feet before long, and you will smile when you experience the results for yourself. This approach also does wonders for headaches, elbow pain and a range of other problems. The experts on our staff will use care and precise touch to adjust and realign your muscles and bones without the use of medication.
During the treatment process, we encourage you to communicate with your expert so that our team can optimise your comfort and improve your healing time. You will relax and unwind while our staff member addresses the issues that have been bothering you, and the pain will subside with each visit. If you have never used this approach for pain treatment, the outcome will surprise you.
Sports Massage
A lot of people get injured while playing sports or engaging in other physical activities and don't know where to turn for answers. They often use medication to treat the problem and combat the pain, but that path is not always the best. Our treatment centre offers sports massages to help you feel better than ever.
Whether you are dealing with joint pain, muscle pain or both, our dedicated and passionate team will give you the relief you need and deserve when you trust them to help. You will feel the pain and discomfort fade away as they skillfully treat the injured area, letting you know you have made a smart choice by coming here. Our goal is to help you reduce the pain as much as possible so that you can move on with your life.
Personal Training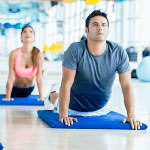 Our team even offers personal training to help you improve your fitness on your own. We can show you exercises to reduce stress and strengthen your core. When you come to us for guidance on which you can depend, our team will create custom training plans that move you even closer to your desired outcome. Our personal training program focuses on your exact situation to deliver custom results that empower you to recover without unneeded stress.
Although our team will help you at the start, you can later use the techniques you learn no matter the location. Our methods allow you to train, build strength and optimise your mobility without causing additional injuries, and you will have peace of mind when you see what we can do for you. The skills and techniques you learn while you are here will go a long way to help you achieve your desired outcome.
Mindfulness
Stress can cause muscle, joint and soft-tissue pain that seem almost impossible to manage, but you can defeat the problem and live pain-free when you seek our support. Taking steps to combat pain won't do you much good over the long run if you don't stop it at the source. Stress causes you to tense your muscles and joints without realising it, and the pressure can cause a lot of damage.
The good news is that you can overcome the roadblock with mindful meditation. Our instructors will teach you how to observe your thoughts and feelings without judgment, and you will be amazed to feel the stress vanish. You can do mindful meditation anytime you wish once you learn the basics.
Additional Treatments
In addition to the treatments already mentioned, we also offer many more options from which you can choose. We want you to find a treatment method that makes sense for you and your situation, and we are confident you will be pleased with our selection.
Pilates is an excellent option that can help people reach their goals no matter the situation. It can improve your fitness and boost your strength while increasing your flexibility. Giving yoga a try is a fantastic step in the right direction if you value your health and fitness, and you will even get stress under control along the way.
What Our Patients Are Saying...






About Hammersmith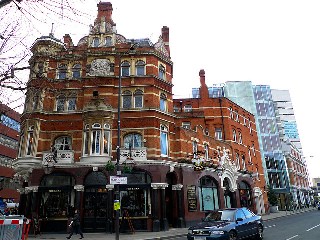 Located on the west side of London, Hammersmith is a fantastic town with a rich history. Those who visit the area will quickly notice the lively and fast-paced environment for which it's known, and you will never run out of places to shop in the busy business district.
You can explore Go Ape Battersea Park for climbing, zip lining and more. Because of the range of great attractions you can enjoy while you are here, Go Ape Battersea Park is a fantastic place to spend your time no matter how old you are.
Visit the iPilot Flight Simulator if you would like to experience the thrill of flying a commercial plane. The simulator is a replica of the cockpit of a commercial aircraft and has several computer screens acting as windows to the outside world. From taking off and soaring through the friendly skies to learning how to land, this flight simulator gives you a detailed look at what pilots do every day, and you won't soon forget your time here.
If you are still curious about what you can do while spending time in Hammersmith, you will be happy to discover many great restaurants that cater to people of all budgets. Whether you would like to sit down and enjoy a nice meal in an upscale environment or grab a quick bite on your way to the next adventure, Hammersmith won't let you down. The great foods in the area will grab your attention from the start and make you want to come back for more.
West 12 Health Centre is nearly 1.7 Kms away from Hammersmith and if you want to visit our clinic, please see the directions below.
Driving Directions
How to Reach West 12 Health Centre from Hammersmith Subway Station?
If you are ready to enjoy the benefits we have to offer, you might be wondering how you can find us. Most people know where the subway is located, so our directions will begin there. Our treatment centre is easy to find and only a seven-minute drive from the Hammersmith subway station.
From here, you must head southeast on Beadon Road toward Queen Caroline Street and turn left onto Hammersmith Broadway Street. Take a slight right onto Shepherd's Bush Drive after 0.8 mile. After driving for another 0.1 mile, make a left turn to stay on Uxbridge Road and a right turn onto Hopgood Street. You will then turn left onto Macfarlane Road and arrive at the West 12 Health Centre.