Harlseden's Top Osteopathy and Back Pain Treatment Clinic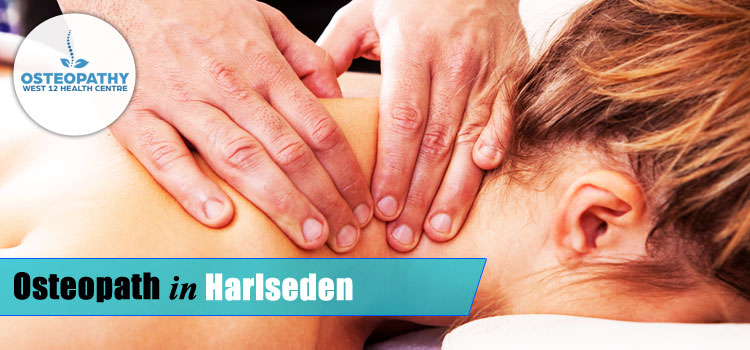 Life can be daunting at times taking away our happy self and expose it to stress and anxiety. Be it because of the extreme exposure to modernized gadgets or distraction from socialistic factors; the body can take a toll and pull you down.
As a result, you may experience stiffness, rigidity and muscle soreness or spasm. In some extreme cases, people may also feel chronic ache or motion disability.
Should any of the above make sense to you, visit us at West 12 Health Centre, to treat yourself with the benefits of Osteopathy. This 100% drug-free, the non-invasive formula is one of the safest ways to find a cure for your anxiety and pain. Our caring experts can help you find holistic well-being as we treat you for your back/head/neck/shoulders/joint/muscle pain and sports-related injury.
Our Treatment Options
Osteopathy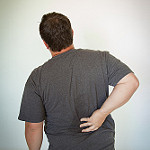 If you are overwhelmed with pain and stress, please visit us to get your health issues checked up and treated by our proven expertise. We detect, treat and prevent stress-inducing factors that cause pain and discomfort in your body.
This technique harmonizes mind-body balance to help your bones and ligaments to function better. If you are explicitly suffering from back problems, a combination technique involving Osteopathy and Acupuncture can be the perfect solution you have been needing.
The takeaway benefit in all of our treatment offerings is that it comes with needle-free drug-free and stress-free practice to restore your health and enable you better.
Sports Massage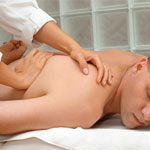 A sports injury can happen to an athlete or a regular person who is out for a general walk down the road. The sport-related injury is a physical attribute and a dangerous one if not treated well and in time.
At the centre, our skilled sports massage experts work with the power of technique and hand movement to ease the blood flow and give you a gateway to release excess tension and anxiety causing discomfort in you.
This massage, when coupled with deep tissue therapy, helps you relieve body ache and restore your mental and emotional balance.
Personal Training
West 12 Health Centre comprises highly experienced and compassionate team of doctors including Balraj Sohal, M.OST, GOSC and Davinder S. Sohal, MSC, DO, BAC, MBACA. Your journey to excellent health and positive outlook begins with the doors of our centre.
We keep ourselves abreast with the latest technical and holistic know-how in the work of Osteopathy and alternative therapies. In our endeavor, we aim to help you get the most advanced healing solution that is time-bound and effective.
Get in touch with our training experts to get your customized health plan that suits your objective and lifestyle.
Mindfulness
The mind is a gateway to the body. If you feel healthy, you are healthy. With this great saying, we initiate our progressive therapy technique to cure your worries and aggressive state. A healthy mind can defeat a stress-induced body to become confident and visionary in life.
To enable this objective, we employ a technique called Mindfulness. With this, you can channel your discomfort and negativity towards a realm of peace. Our experienced meditators can help you focus your energy on your thoughts and be more aware of your symptoms and what triggers it.
With dedicated practice, you can ease off the stress and be better inside and outside.
Other Facilities
We understand your curiosity to find better ways of tackling your pain. In your effort, we support you by helping you get introduced to many viable options such as Yoga and Pilates.
Yoga, a time-tested, old-age formula is highly recommended and practiced the world over for its medicinal benefits and holistic body coverage. It helps you unwind, be more agile and healthy on the inside. As the monks put it, your outside is just a reflection of your interior. So, once you perfect the interior, the exterior is just as beautiful and healthy as you are.
Pilates is a more modern youthful technique that is majorly picked up by celebrities for its short-term result realization. It works on your core strength and builds up your stamina and endurance. With time, you are stronger and fitter to handle the stressful episodes with ease.
What Our Patients Are Saying...






About Harlesden NW10, UK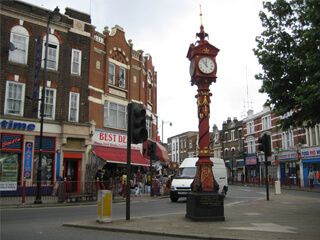 Harlesden is a part of the London Borough of Brent, in the northwest part of London. The main landmark of this place is the Jubilee Clock. It has a historical significance of marking Queen Victoria's Golden Jubilee. The place comes gripped with Caribbean culture vibes is unofficially referred to as the London's reggae capital.
It was the gun capital of the United Kingdom for its infamous murder rate (highest in the country). But, all that was in the past. Harlesden is on its way to revamp its image as the urban people-oriented township that builds and harbors a culture of friendship and liveliness.
In your list of must recommended visits, do make a point to see the wonderful Victorian Terraces. Also, you must experience the vibrant culture in and around this area. The picturesque town has an amazing list of properties that sit pretty on the tree-lined roads in Brondesbury Park. If you are a bit of sports enthusiast, you would be in luck as you can try to kick a ball over the weekend at the Wormwood Scrubs, a perfect sport for football lovers.
Driving Directions
How to reach West 12 Health Centre from Harlesden Station?
You can find us at a central location conveniently reachable in three miles.
Once you are around the Harlesden station, head north on Acton lane towards Mordaunt road. Then take a left towards High Street and then make a right onto High Street Harlesden. Then turn right onto Scrubs Lane and continue for 1.5 miles. Continue further ahead for 0.3 miles on Woods Lane. Then turn right onto MacFarlane road and arrive at the West 12 Health Centre.