Holland Park's Top Osteopathy and Pain Management Centre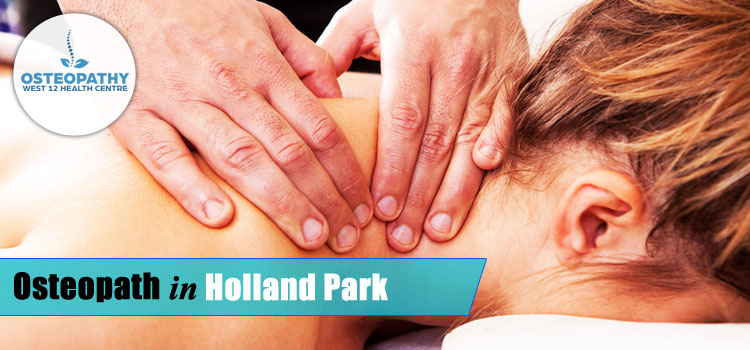 If you have chronic pain, you have probably tried many remedies to feel better. Doctors often prescribe medicines that temporarily relieve pain. If you suffer from a sports injury or other ailment, a doctor may refer you to a physical therapist. However, people who suffer from pain often do not get permanent relief from these measures.
Osteopathy is a drug-free, non-invasive approach that focuses on the whole body. An osteopath uses manual techniques, such as massage and different types of manipulation, to address the physical, mental and emotional stresses that cause pain. The goal is to reach all the systems of the body, including the nervous system, muscles, circulatory system and skeletal system.
West 12 Health Centre offers traditional and alternative services to relieve pain, strengthen the body and restore movement.
Our licensed osteopaths have advanced degrees in osteopathy and are certified by British and international professional organisations. Our approach focuses on managing pain, reducing stress and including patients in the healing process.
Services We Offer
Osteopathy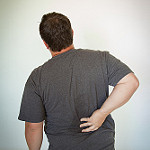 Osteopathy is used to heal a number of musculoskeletal ailments, including back pain, arthritis, sciatica, neck pain and headaches. The treatment focuses on the whole body, not just one part, to restore the natural balance of all the systems. At West 12 Health Centre, we evaluate the health of each patient and recommend treatment that promotes healing. We use several types of manipulation and adjustments, myofascial release, medical acupuncture and mind-body techniques to address pain and restore movement. These techniques are effective in all areas of the body, including soft tissues, organs, bones and nerves.
When appropriate, we use cranial osteopathy to seek out dysfunctions in tissues. This gentle approach uses the same principles as general osteopathic treatment but includes tissues of the head. It is often used on babies but is also useful for older children and adults.
Sports Massage
Sports massage uses a variety of techniques, such as pressure, vibration and friction, to manipulate soft tissues. Athletes often use sports massage to condition muscles before an event. Also, sports massage is used to relax muscles after athletic training or performance. It is effective for anyone who has tight muscles from stress or a disease that constricts soft tissue.
We also use kinesiotherapy massage as part of a rehabilitation program for people with injuries, pain or restricted mobility. The basis of this massage technique comes from Swedish massage. This technique uses long strokes, tapping and kneading to stimulate circulation, relax muscles and release toxins. We combine massage and movement to treat ailments such as tendonitis and strengthen weak muscles.
Personal Training
People are meant to move. Today's lifestyle often involves long periods of sitting, usually at a computer. A personal training programme is designed specifically for each patient. A therapist works one-on-one with you to achieve your fitness goals. The regimen may include stretching, muscle strengthening, toning and aerobics. Training may consist of increasing endurance and strength for athletes, resistance training for those suffering from arthritis or exercises as part of a weight-loss programme.
Our newly refurbished gym has equipment for strength training, yoga mats, spin bikes and more. The gym is available for private hire seven days a week.
Mindfulness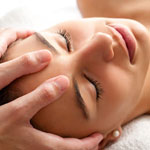 Osteopathic healing helps patients understand how previous injuries and stress can contribute to pain, stiffness and restricted muscle movement. Mindfulness helps patients identify situations, emotions and thoughts that trigger stress or anxiety. We help patients develop responses to these triggers to reduce stressful reactions, deal with the present situation and promote overall well-being.
Practicing mindfulness can improve mood, give a more positive approach to life and reduce distractions. Medical research shows that meditation and mindfulness help manage chronic pain, reduce stress and help people create a more positive self-image. We offer a free, two-hour class to introduce the principles of mindfulness to our patients.
Other Services
As part of our holistic approach to healing, we offer other therapies that promote wellness. Although yoga has become a popular form of exercise therapy in the west, its roots go back thousands of years as a form of meditation. Yoga emphasises the body-mind connection. Regular yoga practice can reduce stress, lower blood pressure and improve cognitive ability. Its gentle approach includes stretching and strengthening, regulating breathing and focusing on calming behaviours.
Yoga is recognised by the National Health Service as a safe, effective exercise. We offer group yoga classes.
Pilates was developed in the early 20th century by Joseph Pilates to rehabilitate injured soldiers and strengthen dancers. The technique involves controlling movement and awareness and increasing flexibility and strength. The low-impact resistance exercises align the spine and strengthen the core muscles. The result is better awareness of how your body moves, improved posture and reduced stress.
Our one-on-one Pilates classes are tailored to your needs. Our two- and three-person sessions provide personalised training with individual attention from the instructor.
What Our Patients Are Saying...






About Holland Park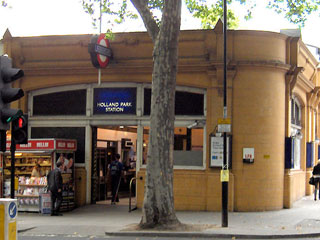 The Holland Park district is part of the Royal Borough of Kensington and Chelsea, designated "royal" because it is home to Kensington Palace. Embassies of several countries lie within the Holland Park district. It is known for its attractive architecture, restaurants and exclusive boutiques.
The Holland Park neighbourhood is one of the most affluent in London, characterised by wide, tree-lined boulevards with large houses and townhouses built in several classical architectural styles. It is known for having the atmosphere of a small village in the midst of bustling London. The district is bordered by Kensington, Notting Hill, Palace Green and Shepherd's Bush.
The area was initially rural, part of the estate of Sir Walter Cope. A large part of the district today includes 54-acre Holland Park, part of the grounds of Cope Castle. The castle, known as Holland House, was built by Cope in the early 1600s and enlarged by Cope's son-in-law, Henry Rich, the Earl of Holland. In the late 1700s, it was purchased by Henry Fox, first Baron Holland. It stayed in the Fox family until it was sold to the London County Council in 1952. German bombing destroyed all but the east wing during World War II.
The district was popular with artists in the late 19th century. The artistic group became known as the Holland Park Circle and included George Frederick Watts, William Burges and Frederic Leighton. Many built homes in the area. Several of these homes are now designated historic buildings and serve as museums and tourist attractions.
The Royal Crescent, a planned residential development designed in 1839, features stucco-fronted houses on two curved terraces overlooking Holland Park Avenue. A communal garden sits between the terraces. The Royal Crescent Mews, a cul-de-sac of residences lined with cobblestone streets, lies behind the Royal Crescent. This residential area is part of the historic Norland Conservation Area.
Holland Park Avenue, the main thoroughfare, is part of road A402. The avenue runs from Notting Hill Gate to the Holland Park Roundabout that intersects A3220, or West Cross Route. The Holland Park tube station, on Holland Park Avenue, is convenient to the park, the Royal Crescent, hotels and restaurants.
If you live or work in the Holland Park area, our clinic at Shepherd's Bush is just a tube stop away. We schedule patients from 8 a.m. to 9 p.m. Monday through Friday. We also have weekend timings between 10 a.m. and 6 p.m. Kindly click here to know more about us.
Driving Directions
How to Find Us from Holland Park Tube Station?
The West 12 Health Centre is just 1.1 miles from the Holland Park underground tube station. To reach us, go southwest on Holland Park Avenue approximately .5 mile toward the A3220. Here, there is a roundabout. Take the second exit, which goes to Shepherd's Bush Green. Continue on this street, passing the W12 Shopping Centre. The road curves to the north. Take a right turn to continue on Shepherd's Bush Green for .1 mile. Wood Lane enters to the right. Keep left. Turn left onto Uxbridge Road. Turn right at the next intersection onto Hopgood Street. In a few hundred feet, turn left onto Macfarlane Road. Continue about 500 feet. We are located on the left. Because of limited parking, we recommend using the car park at the Westfield Shopping Centre on Wood Lane. They charge a modest fee for parking.