Kensal Green's Leading Osteopathy and Sports Injury Treatment Clinic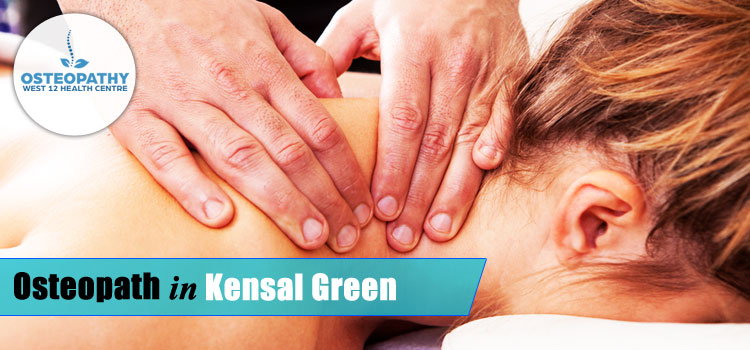 Imagine a non-invasive, 100% natural technique that could help you restore your mind-body balance while curing your body discomfort and pain.
At West 12 Health Centre, it is possible to feel healthy without the need to operate or put your body through the ugly drug-use. Our caring experts specialize in Osteopathy, helping you get better holistically.
Our secret formula is the perfect combination of expertise and compassion by the team of osteopathic practitioners led by Balraj Sohal, M.OST, GOSC, and Davinder S. Sohal, MSC, DO, BAC, MBACA.
Treatment Options
Osteopathy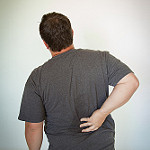 Osteopathy, a known and proven drug-free technique, is objective. It helps in curing body imbalance and uses a specialized 'hands-on' method to manipulate inflamed tissues and rigid muscles. When done consistently and ideally, it eases the blood circulation, improves holistic well-being and induces confidence and mobility.
If one of your primary concerns is to treat your back problems and other uneasy body-related episodes, then you must try our highly effective dry needling technique. It is on similar lines as the acupuncture and can be of great benefit to you.
We use solid filiform and hollow-core hypodermic needles to cure muscle tension specific to myofascial pain syndrome (MPS).
Sports Massage
Sports injury caused by physical exercise or a game can be lethal. It does not matter if you are an athlete or a regular person, this type of injury must be timely dealt with and treated explicitly through the hands of an expert.
As a significant symptom, you find your muscle rake up the tension, body experience a high state of rigidity or muscle soreness and spasms.
We recommend you visit our centre so we can diagnose the precise area of injury and provide sports massage. Through our specialized hand's technique, we comfort your body with increased blood flow, the release of tension and excess stress and giving you a window of relaxation.
Personal Training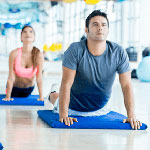 The personal workout is a fantastic way to stay fit and be active in life. The committed training plan can help you get amazing benefits such as the release of stressful toxins, fatigue and discomfort. At our centre, you can get in touch with our training experts, who are skilled in helping you learn a customized training regime that fits your lifestyle and body objectives.
We are confident that if you dutifully work towards the extended plan, your body will witness a holistic transformation helping you to feel healthier and more positive towards life.
Mindfulness
We all feel overwhelmed with stress and negativity. It takes over our sense of happiness to make us feel down and gloomy. We feel helpless to come out of it and stay in the worry-infused zone making matters worse, both physically and mentally.
Our meditation experts are here to help you realize the real potential of your beautiful mind and how it can be a medium to become healthy and active. We help you channelize your thoughts to become self-aware of the symptoms and what triggers it.
With practice, meditation and mindfulness can enable a stronger mind which can help you build up endurance to work towards a healthy and worry-free life.
Other Services
Pain management is an art. But this art can be learned. The best way to hone this art is to teach the habit of defining and re-exploring one's body. To do so, you can choose from our physical techniques offerings – Yoga and Pilates.
Yoga, a generation-tested formula, is a holistic therapy that focuses on your body's flexibility and agility. It helps you build the stamina to undertake physical tension and withstand the pressure.
Pilates is another modernized next-gen fitness therapy strengthens your core. It specializes in building endurance and make your body agile.
What Our Patients Are Saying...






About Kensal Green NW10, UK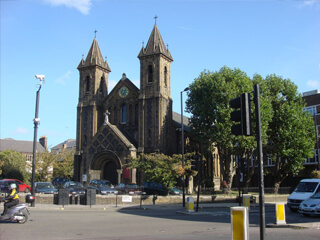 Kensal Green is located in the northwest part of London and is a part of the London Borough of Brent. It is a beautiful residential area with good transport facility which connects you to the central part of London.
If you are in the area, you may want to visit the nature-rich Little Wormwood Scrubs which is the perfect spot for walking your dogs or sitting beside the trees for a peaceful moment. If you are a nature lover, make a short stop at Queens Park where spring virtually breaks into life dawning happiness within.
This lovely place is full of residential roads flanked by period homes and lush green pastures making Queen's Park a pleasure to live.
The Masons Arms is the most visited pub that neighbors a rich green garden. It hosts a community feel with Sunday roasts, summer BBQ, DJ-jam-session, quizzes and comedy joints. Another great place is 'Paradise.' This British restaurant, bar and club is all the right that you would want and wish for in a food, fun and frolic joint.
If you love Caribbean food, Cocodelic is the best to satiate your need. If you are a cinema/opera-lover, find a great Indie show at the Lexi Cinema.
Driving Directions
How to reach our clinic from Kensal Green Station?
If you are around Kensal Green Station, our clinic in Shepherd's Bush is only 10 minutes away from you.
Head south on College road towards Harrow Road. Then turn left onto Scrubs Lane and drive ahead for 1.5 miles. Continue straight on Woods Lane for 0.3 miles. Turn right onto MacFarlane road and arrive at the West 12 Health Centre.