Kensington's Leading Osteopathy and Acupuncture Clinic
Ailments like stiff joints, sore muscles and spinal issues often stem from problems with body mechanics and musculoskeletal health. Osteopathy is a non-invasive, drug-free form of manual medicine that seeks to improve overall bodily health.
Pain that you are currently experiencing may be the direct result of a recent injury or illness. However, it could also stem from long-ago injuries, poor posture, lack of muscle tone and other issues.
Services that are provided by the osteopaths of West 12 Health Centre aim to address these and other problems gently, safely and effectively.
Our Services for the Residents of Kensington W8, West Kensington W14, North Kensington W10 & South Kensington SW7
Osteopathy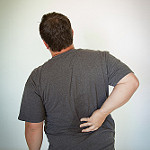 The primary goal of osteopathy is to facilitate total body health by treating and strengthening the musculoskeletal framework. Through physical manipulation, acupuncture, stretching and massage, osteopaths work to increase joint mobility, relieve muscle tension and to improve the overall mechanics of the body.
Osteopathy revolves around the idea that all bodily systems are connected and influence one another. Through gentle manipulation and techniques like deep tissue massage, yoga and Pilates, the skilled osteopaths at our clinic can help you to manage and even overcome a variety of ailments, including:
back pain
neck pain
shoulder and arm pain
sciatica pain
foot and ankle pain
knee pain
arthritic pain
chronic pain
sports injuries
At West 12 Health Centre, we are pleased to offer comprehensive osteopathic services by our skilled and credentialed osteopaths, Balraj Sohal, M.OST, GOSC, and Dawinder Sohal, MSC, D.O., GOSC, BAC, MBAcA. Our services include cranial osteopathy, which involves the use of very gentle pressure around the cranium to relieve the strain that builds up over time from traumas and other problems.
Sports Massage
Whether you are an athlete with tight muscles or a recent injury or are overly stressed in general, our sports massages and deep tissue massages are sure to get you back on track. As osteopaths, we look beyond the injury itself to find and address the cause. Regular sports massages help to improve joint mobility, to improve muscle tone and to help keep muscles supple. In turn, you are less likely to experience new injuries and are more likely to excel in your sport of choice.
Personal Training
Reclaim your physical mobility or take your abilities to the next level with personal training by the skilled osteopaths of West 12 Health Centre. With an osteopathic approach to physical training, our personnel employs gentle, non-invasive techniques to help you to achieve your goals.
Whether you'd like to transform your body or want a little more strength, you are sure to notice a huge difference after beginning personal training with our skilled team. Osteopathy is a patient-centred practice so that you can expect personalised training programmes and more.
Mindfulness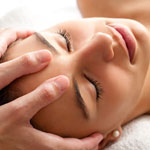 If you're constantly feeling overwhelmed and stressed out, you could probably benefit from being more mindful in your day-to-day life. Osteopathy isn't just about physical health and well-being; it's about mental well-being too, and mindfulness plays a huge role in that.
Bring more mindfulness into your life at West 12 Health Centre. You will receive instruction in meditation, yoga and other practises that help to facilitate mindfulness in your daily life. As you move out of your head and into the present moment, you are sure to find that the stress melts away and that you can truly embrace and enjoy life.
Pain Management
Pain is the body's way of alerting you to a problem. Sometimes, the problem can be narrowed down to a specific thing. Other times, however, body mechanics and musculoskeletal problems are to blame.
Fortunately, you don't have to resign yourself to a life of pain. West 12 Health Centre provides an array of osteopathic services that allow you to manage and control your pain in a healthy, non-invasive way. A few examples of the techniques that we may employ in your specific programme include:
Yoga – Discover and embrace the mind-body connection with this time-honoured practice. Learn how the breath affects your ability to move mindfully and powerfully, and find out how to employ what you learn on the mat to your everyday life.
Mindfulness-Based Stress Reduction – Known also as MBSR, mindfulness-based stress reduction training is a powerful way to reclaim control over your mind. West 12 Health Centre is pleased to offer a free two-hour introductory MBSR training class.
Pilates – Restore balance while strengthening and elongating the body with Pilates classes at West 12 Health Centre. Small class sizes ensure plenty of personal attention from our skilled trainers.
What Our Patients Are Saying...






About Kensington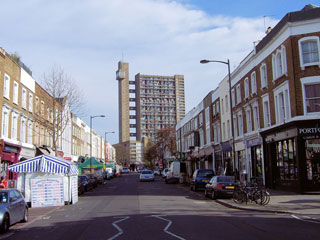 Located as it is in the heart of Kensington, London, West 12 Health Centre is within proximity of some of the most exciting landmarks and attractions in the city. First mentioned in the Domesday Book of 1086, Kensington is home to Royal Albert Hall, the Museum District and, of course, Kensington Palace. At 84 meters in height, the spire at St. Mary Abbot's Church is the tallest in London.
It also happens to be one of the most affluent residential neighbourhoods in the world. Edwards Square, Holland Park and Wycombe Square, in particular, are home to some fantastic estates. Homes along the borough's most expensive street, Kensington Palace Gardens, cost upwards of £35 million.
Thanks to the affluence of the area, Kensington boasts several bustling shopping districts. Along thoroughfares like Kensington High Street, you will find lovely shops peddling artisanal cheeses, breads, pastries and other goods. Although the Royal Borough of Kensington and Chelsea, or RBK&C, is overwhelmingly refined and even opulent, it also manages to be remarkably inviting to locals and visitors alike.
This area is also steeped in history. Queen Victoria was born at Kensington Palace, for example. Upon her death in 1901, the borough was granted the status of Royal Borough. In 1965, it was amalgamated into the Royal Borough of Kensington and Chelsea, and it has remained so ever since.
In the midst of all of this history and excitement, you will find a sanctuary of peace, calm and whole-body wellness at West 12 Health Centre. After stopping in for an appointment at our centre, you can quickly do some sightseeing around the area. From Bram Stoker's House to the Chelsea Old Church, there's no shortage of exciting things to see and do.
Driving Directions
How to Reach West 12 Health Centre from High Street Kensington Station?
West 12 Health Centre is easy to find. From the High Street Kensington Underground Tube, head southwest on Kensington High Street. Make a right turn to head north on Holland Road. At the roundabout, take the first exit onto Shepherd's Bush Green. Bear left to head west onto Uxbridge Road, and then make a right turn to go north on Hopgood Street. Make an immediate left to head west on McFarlane Road; West 12 Health Centre will be on the left.