Kilburn's Top Osteopathy and Acupuncture Clinic
Medicine as a keyword sounds scary and speaks of the side-effects and post-treatment toll on the body. The excruciating pain and the diabolical fear of medicine's ill-use often exert more stress and further damages one's body. We truly understand this distress and are here to help.
At West 12 Health Centre, our team of compassionate and skilled doctors works with all natural, 100% drug-free and non-invasive therapies (Osteopathy, Medical Acupuncture, Dry Needling, Sports Massage, and Deep Tissue Massage).
Come and witness a worry-free treatment by the maverick hands of Balraj Sohal, M.OST, GOSC, and Davinder S. Sohal, MSC, DO, BAC, MBACA.
Our Services
Osteopathy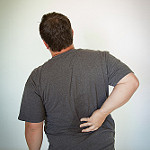 Osteopathy is a drug-free hands-on technique that is extremely beneficial in restoring mind-body balance and enabling better mobility.
The non-invasive and no-medicinal technique is renowned globally for improving blood flow and helping you achieve a healthy body posture.
If you are suffering from an unbearable backache, find a relieving solution with Medical Acupuncture. Our caring experts perform therapeutic insertion of solid needles in various combinations and patterns to help high tension areas in your body to release excess stress.
Sports Massage
A sports injury is fickle and can happen to anybody be it an athlete or a regular person who is walking down the stairs. The critical aspect of such an injury is proper diagnoses and treatment. Some of the essential symptoms of this injury include muscle rigidity, soreness, spasm, joint/back pain, body discomfort.
The uneasiness is probably because of muscle tightening, tissue rupture or overly stressed ligaments. Whatever the symptoms, our experts have the solution. With the proven hands-on technique, a sports massage at our centre can help you ease off stress and pain, improve blood flow and helps you feel relaxed.
Personal Training
You must have heard of a makeover at different salons. While you may have at some point considered it for a specific function or event in your life. But have you ever thought about a body transformation?
Staying active and healthy has been a far-fetched dream for many as the stress and fatigue often pushes us back.
At our health centre, the highly knowledgeable and experienced team of personal training experts can help you reclaim your body with vigor and confidence. So, if the holistic transformation is your goal, then our experts can help you get hands-on lessons explicitly customized to meet your lifestyle needs.
Mindfulness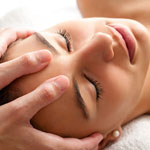 Stress can be a strong deterrent to achieving a happy, healthy life. Life never disappoints in giving us the wrong reasons to stay immobile, dull or lethargic. But, if we remain strong and claim victory over our mind, the body is bound to be tamed to feel what we intend it to handle.
The technique to win over this battle is Mindfulness. Our highly experienced team of meditators impart valuable lessons to help you meditate your worries away and reclaim the harmony that binds your mind and body together.
Other Therapies
Pain is a fearsome word that agitates and discomforts with the mere mention of it. The management to endure or cure this pain is a challenge and a daunting task for many of us. It is for this reason that our team of experts go to a length to offer multiple alternative therapies to help you discover the solution that fits your need best.
Yoga, an age-old time-proven technique, is a gateway to explore yourself through different body postures and exercises. It helps build stamina and introduces flexibility.
Pilates is an ultra-modern exercise regime explicitly designed to focus on your core strength. It builds agility and endurance. With persistent use, your body is battle-ready to fight stress.
What Our Patients Are Saying...






About Kilburn NW6, UK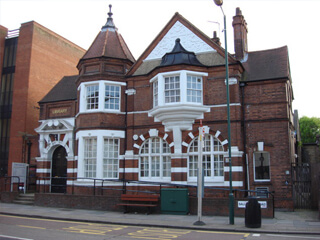 Kilburn is in the northwest part of London. It got its name from a stream that constituted the upper section of the River Westbourne. What many people do not know about this area is that it used to be a fashionable spa resort back in the 18th century. The region comprises the Irish, West Indian and Middle Eastern communities.
In the list of must visit places, Kilburn High Road is the most important landmark. It marks the boundary between the London Boroughs of Camden and Brent (east and west, respectively).
Two important railway stations on this road are Brondesbury station and Kilburn High Road station.
For nature lovers, Kilburn Grange park is a must visit. It houses lush green gardens and a serene appeal that helps you find tranquility amidst the hustle bustle of this township that never sleeps.
For cinema-goers, Gaumont State Cinema offers the biggest auditorium that Europe had at the time (with a seating capacity of over 4,000 people). The other fascinating place is the Kiln Theatre. It reflects the diverse culture of the local community and highlights many international and national films and programs.
Driving Directions
How to reach our clinic from Kilburn?
If you are around the Kilburn station at London NW6 7QF, you are only 15 minutes away from reaching us.
Drive towards northwest on Kilburn High Road. Then turn left onto Christchurch Avenue. After 0.3 miles, turn right onto Willesden Lane and then turn left onto Coverdale road. At the roundabout, take the second exit towards Brondesbury Park.
Then turn left onto Milverton road, keep left to stay on Sidmouth road. At the roundabout, take the second exit onto All Souls Avenue. At the roundabout, take the second exit onto Wrottesley road. Then turn right onto Harrow Road.
After 0.2 miles, turn left onto Scrubs Lane and continue straight on Woods Lane. Then turn right onto MacFarlane road and arrive at the West 12 Health Centre.