Ladbroke Grove's Leading Osteopathy and Sports Massage Centre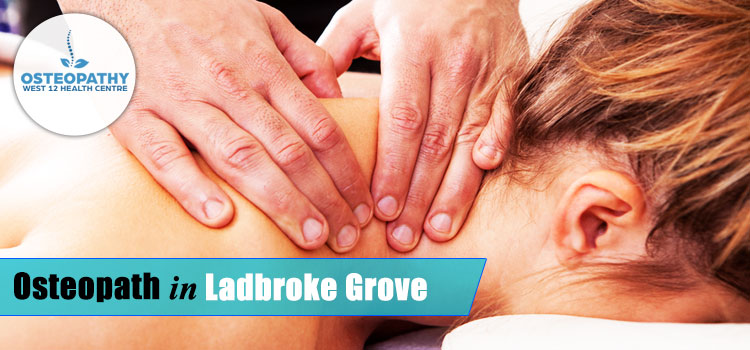 If you are around Ladbroke Grove and are suffering from acute body pain and discomfort, we recommend you to visit West 12 Health Centre. Here, our skilled and dedicated team of osteopaths can heal you holistically eradicating your muscle rigidity.
Under the guidance of Balraj Sohal, M.OST, GOSC, and Davinder S. Sohal, MSC, DO, BAC, MBACA, the extended osteopathy treatment revives your mind-body balance and improves mobility.
This drug-free and 100% non-invasive therapy is performed with utmost compassion and is time-tested for its brilliant technique and results.
Services We Offer
Osteopathy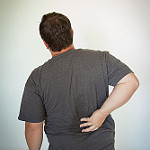 Osteopathy is the breakthrough treatment to cure your body aches, muscle soreness, spasms and ligament rigidity. When you feel uneasiness and discomfort in your body movement, it is primarily due to disharmony between tissues and muscles.
With this treatment, we combat your pain and agony with a hands-on technique and extend holistic wellbeing.
We are specialist in musculoskeletal realignment and can offer you a worry-free active lifestyle.
So, should you suffer from back/shoulder/joint/neck/muscle pain or arthritis, we are here to help.
Sports Massage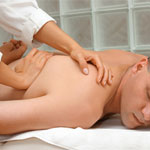 Physical injury can happen to anybody. Be it an athlete or a regular person out for a walk to the market. When this injury occurs, the pain and agony are overwhelming. At the centre, our caring experts understand your discomfort and specializes in sports massage to cure your injury.
With this therapeutic massage, your worn-out tissues and painful areas get the much-needed hands-on strokes to ease the blood flow and revive your body.
Personal Training
Personal training is a fantastic do-it-yourself technique to stay fit and keep your body healthy. With consistent efforts, you can build your body to be active and take on life's challenges head-on.
Our training experts can help you conceptualize a tailor-made schedule and routine for your workout that suits your lifestyle and body objectives.
The team can work up the intensity levels and upgrade your regime to help you achieve strength and core stamina.
Mindfulness
A calm mind is a reflection of a healthy body. When stress struck the chord, our body pays a heavy toll. In the cascade, this destructive trend can cause muscle rigidity, spasms, soreness or lethargy.
Your mobility takes the back seat and your mental and physical well-being is out of the window. Mindfulness is a great way to find revival from this disturbing episode.
Our team of meditators can help you find ways to channelize your energy and attain body-mind balance. Meditation is a powerful means to achieve peace, unwind and feel content within.
Other Services
Pain management has been a challenge for many of us. The inability to cope with pain or the crushing feel of an exuberating body discomfort can be a daunting task.
To help you with it, our team of experts offers a variety of natural and drug-free treatment options to help cure the throbbing ordeal while giving you a holistic wellness makeover.
One of the offered treatments is Yoga. This ancient therapeutic program is time and result-tested by millions of people across the globe. The therapy helps build endurance and flexibility in your body to cope with body challenges.
One of the offered treatments is Yoga. This ancient therapeutic program is time and result-tested by millions of people across the globe. The therapy helps build endurance and flexibility in your body to cope with body challenges.
What Our Patients Are Saying...






About Ladbroke Grove W10, UK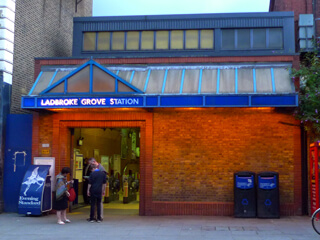 Ladbroke Grove is a road in the western side of London. It is in the Royal Borough of Kensington and Chelsea. The area got its name after James Weller Ladbroke, who developed the Ladbroke Estate in the early 19th century.
Among the various places to visit in this beautiful area, the most noted landmark is the Ladbroke Grove tube station. If you like shopping for dresses or jewels, Portobello Road Market is all that you would need. If you are around the Queen's Park, Kensal Green is well-known for its independent amenities with a distinct fashion appeal.
Portobello Juice Café is a food lover's favorite for its highly customizable menu and quality offerings. If you like a little slice of Italy on your plate, Pizza East us all about finding the right breakfast at a nominal cost.
Should you be one of the fashionistas exploring the best boutique shops like L Maison, Cowshed, The Cross, Summerill & Bishop, Clarendon Cross is the most sought-after hub for your need.
If fun and frolic is on your mind, find your way to Acklam Village market, a lively place that hosts excellent food, drinks, live music and a bunch of art stuff with a vivid underground vibe.
If you are a food-lover, Fez Mangal should be your go-to place. This amazing Turkish restaurant is next to the Ladbroke Grove Underground Station and cooks some of the most famous BBQ meats from the Turkey menu.
If you are in Ladbroke Grove and looking for a trustworthy and result oriented osteopath, kindly book an appointment with us. Visit our homepage to know more about West 12 Health Centre.
We are in an 8-minute driving distance from Ladbroke Grove tube station.
Driving Directions
How to reach our facility from Ladbroke Grove Tube Station?
Once you are at the station, head north on Ladbroke Grove towards Cambridge Gardens. Then turn left onto Bassett Road. At the roundabout, take the third exit onto St. Marks Road. Then turn left onto Woods Lane. Drive ahead for 0.7 miles and then turn right onto MacFarlane road and arrive at the West 12 Health Centre.