Notting Hill's Top Osteopathy and Sports Injury Treatment Centre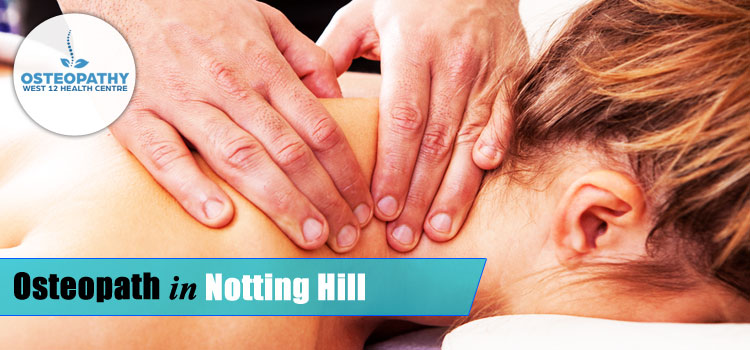 If you are a resident of Notting Hill and need a way to reduce pain or eliminate stress, the West 12 Health Centre has plenty of treatment options you won't want to miss. You will find something that fits your needs and helps you feel as good as new no matter the issue. The kind staff on our team will get to know you and understand your short- and long-term goals so that they can provide you with outstanding results each step of the way.
People should not have to let pain control their life or prevent them from doing the things they love, and it won't be able to do so when you find the proper treatment option for your situation. The approach we use will get you feeling better than ever by the time you walk out of the door, and you will know coming to us was the right move. You can now explore some of the solutions to which you will have access when you visit the West 12 Health Centre.
Our Therapies
Osteopathy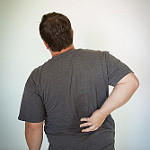 Osteopathy is a great way to combat pain and get your life back on the right path. Your body consists of muscles, tissue and bones that must work together to keep you at your best. If any part of that system becomes unbalanced, you can experience pain and discomfort.
The experts on our staff specialise in osteopathy, the process of realigning the musculoskeletal system. A lot of people are impressed when they discover what our team can do for their pain, and we will help you achieve similar results when you come to us. Our goal is for you to experience life without the pain that has been holding you back, and the outcome will make you happy.
Sports Massage
Playing sports is a fun experience that helps you stay in shape and keep stress under control. Although it comes with many positive benefits, playing sports can also lead to injuries no matter how careful you are, and our team might be able to help. We offer sports massages that will target your areas of discomfort and improve blood flow to your muscles, speeding up the healing process.
Once you speak with our team and let them know what you would like to do, they will set up a time for you to receive your first sports massage at our facility. Our approach aims to give you the outcome for which you have been hoping so that you can get back to your daily life. During the massage, communicate with our team member to reveal your needs and comfort level for the best possible experience.
Personal Training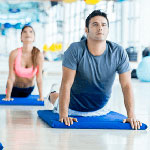 In some cases, a good workout plan is the key to getting back to your best self, and we have a plan that can get you to where you need to be. Our staff offers personal training classes that cater to your needs, goals and long-term vision. Depending on your situation, you can start slow and increase the intensity of your training over time.
Our courses show you how to target and strengthen damaged areas of your body to restore a full range of motion. Some people who come to us notice improvements right away, but others take a little longer to achieve positive results. The important part is that you remain focused on your desired outcome, and you will have no trouble getting back on your feet.
Mindfulness
Most people don't understand how much stress can impact their physical health and well-being. The stress from our lives can cause our muscles to become tense, and the pressure can create a range of problems for our bones and muscles. Trying to address one problem without looking at the other is fighting an uphill battle.
Mindfulness is a meditative art that helps you relax and turn stress into a thing of the past. Combining our other treatments with mindfulness is a powerful way to defeat pain for good, and you will notice the difference.
Other Treatments
While the solution about which you have just learned can provide you with incredible results, we also offer other treatments you should consider. Yoga is an excellent solution if you would like to boost your strength and flexibility while reducing stress. No matter your skill level, our experts will work with you to find a yoga program that fits your lifestyle and goals.
Another fantastic option you don't want to overlook is Pilates, and it won't let you down when you try it. Enhanced balance and reduce back pain are only a few of the benefits you can expect when you learn Pilates at centre. We will guide you from start to finish to ensure you get the most from your time here, and you will know you are in good hands.
Speak with our staff before you arrive so that we can match you with a treatment path that makes the most sense for your situation and goals. We will not cut corners when it comes to helping you combat pain and optimise your overall health because we care about each person who comes to us for support.
What Our Patients Are Saying...






About Notting Hill W11, London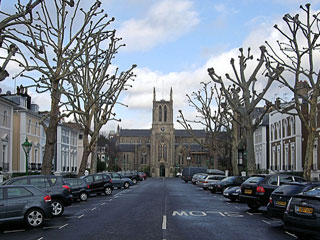 Whether you live in Notting Hill, London, or are just stopping over for a visit, you will never run out of new activities to discover. You can take the children to Legoland for a day of summer fun they won't ever forget. They can experience boat rides, water parks and more that are all Lego-themed.
If you are ready to embrace your adventurous side, Thorpe Park is the place for which you have been searching. You will find roller coasters, water rides and a range of other attractions that will push you out of your comfort zone and ensure you have a blast. People of all ages will have a fantastic time when they visit Thorpe Park and everything it has to offer.
Oxygen Freejump Action is a great attraction for children and those young at heart. A series of connected trampolines make up the ground and walls to allow you and the children to jump to new heights. This location even has private rooms for birthday parties.
Take a stroll around world famous Portobello Market and you may find some amazing things.
Driving Directions
How to reach West 12 Health Centre from Notting Hill Gate Tube Station?
If you need help finding our facility, these directions will let you arrive without trouble from the Notting Hill Gate tube station:
Head west on Notting Hill Gate toward Pembridge Road.
Take the second exit at the roundabout onto Shepherd's Bush Green.
Continue straight to remain on Shepherd's Bush Green.
Turn right to stay on Shepherd's Bush Green.
Stay left to continue on Uxbridge Road.
Turn right onto Hopgood Street.
Turn left onto MacFarlane Road.
West 12 Health Centre will be on your left.