Paddington's Leading Osteopathy and Acupuncture Clinic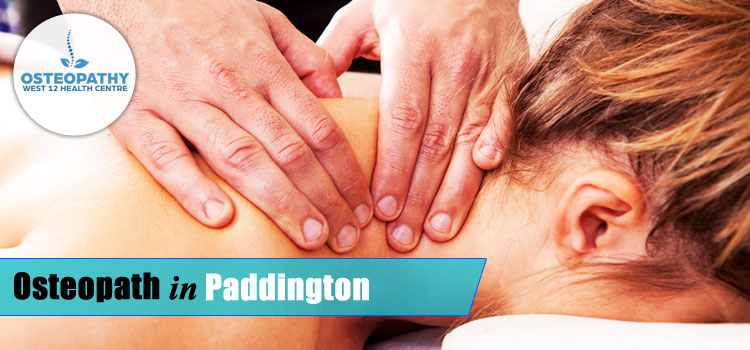 If you are residing near Paddington and are on a lookout for a non-invasive 100% natural cure for your body ache and pains, West 12 Health Centre can help.
We specialize in Osteopathy, Medical Acupuncture, Dry Needling, Sports Massage and Deep Tissue Massage. Our caring experts can help you find a cure for your Arthritis, back/neck/shoulder/joint pain or a headache and other body discomforts.
Our team of doctors under the supervision of Balraj Sohal, M.OST, GOSC, and Davinder S. Sohal, MSC, DO, BAC, MBACA specializes in treating repetitive strain injury, tennis elbow, Lumbago, Whiplash and pregnancy pains.
Therapies We Offer
Osteopathy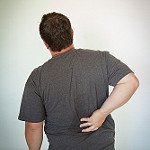 Osteopathy is world renowned for its result-oriented and time-tested technique which is completely natural, non-invasive and 100% drug-free. This therapy is particularly beneficial in curing muscle rigidity, spasms and soreness.
Come to West 12 Health Centre for a professional diagnosis and treatment of your body pain and uneasiness. We will work to restore your mind-body balance and holistic wellbeing.
If one of your serious concerns is back pain or any other critical body discomfort, dry needling can help you find the cure. We use solid filiform and hollow-core hypodermic needles to cure myofascial pain syndrome (MPS) specifically.
Sports Massage
Sports massage is the best therapy if you have experienced a sports-related injury. Do not confuse this injury to be of a problem for an athlete alone. If you suffer from a ligament tear or muscle rigidity/soreness while walking down the stairs or going down the road, you too should get it professionally diagnosed and treated.
Our caring experts can help you optimize the blood flow and give the necessary healing to the tension-prone tissues and ligaments.
Personal Training
A personal training regime is an excellent idea for your overall fitness and wellbeing. If done rightly, it can build up your body to handle pressure and tensed situations and can help you cope with pain better. At the centre, our training experts have years of experience to work on the precise plan that can fulfill your objective and body needs.
We recommend you to get in touch with our training expert and get your tailor-made program that can work out to cater to a healthier positive life.
Mindfulness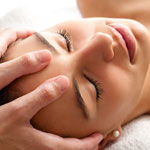 Stress is an active catalyst for pain and agony. It can cause severe physical and mental damage. If it elongates, the negativity engulfs our physical being and we feel depressed and at unease all the time.
To cope with this painful episode, we recommend you try mindfulness. This unique therapy is all about meditating your energy to discover the trigger for your pain and enable your mind to deal with it better.
A good meditation regime can offer you a stronger mind and a healthier presence, thus eliminating the factors that pull you down and put you at unease.
Other Treatment Options
At this centre, we work on two fronts­­­: Pain recuperation and Pain management. While osteopathy and other alternate means of treatment can help you in recuperating from pain, there are several techniques to help you with the management of pain as well.
Yoga is an ancient, time-tested result-oriented therapy that focusses on building agility and endurance in your body. With due practice, you feel stronger on the inside and outside.
Pilates is a relatively modern and scientific technique that primarily deals with core stamina and strength-building goals. With regular use, you find your body to be fitter and robust to take on life's challenges and pressures.
What Our Patients Are Saying...






About Paddington W2, UK
Paddington is in the western part of London between the two Royal parks (Notting Hill and the West End). It is a perfect blend of glossy office space and stylish Georgian townhouses. The most famous landmark in this place is the Paddington station which is the busiest national rail hub. It is, also, the home to Heathrow express.
Usual travels find their way to hotels near Norfolk Square to unwind and then head to Praed Street's sling of cafes to grab a bite.
Historically speaking, this town is famous for the St. Mary's hospital where Nobel prize winner Sir Alexander Fleming reformed the medicine world with his essential discovery of penicillin. It is also the place where Prince William, Prince Harry, Prince George and Princess Charlotte were born.
If you are in this town, you must witness the beautifully crafted quitter green garden squares, beautiful canals, plenty of stays and eat-out options, and its nationally famous friendly bear.
Some of the most recommended places to visit from Paddington station are Hyde Park and Kensington Gardens, Regent's Canal and the picture-perfect Little Venice (perfectly summed up with canal boats, swans and Canadian Geese).
If you are in for some adventure and fun, find the world's first water maze (Merchant Square) and navigate your way out without getting wet. Also, you can take the canal towpath to Sheldon Square where grassy amphitheater, restaurants, big screen project and ping pong sums up the fun.
Driving Directions
How to reach from Paddington Station?
If you are around Paddington Station Eastbourne terrace, we are located only 10 minutes away from you.
Head southwest on Cleveland terrace towards Eastbourne Mews. Turn right onto Westbourne Terrace. Then turn left onto Orsett Terrace and merge your way onto Gloucester Terrace. Take a slight right towards Westway and drive for 0.3 miles.
After 1.2 miles on the Westway, use the left lane to take the slip road towards Hammersmith. Keep left and drive as per the signs for White City. Then turn left towards Woods lane. After 0.4 miles, turn right onto MacFarlane road and arrive at the West 12 Health Centre.