Park Royal's Top Osteopathy and Sports Massage Centre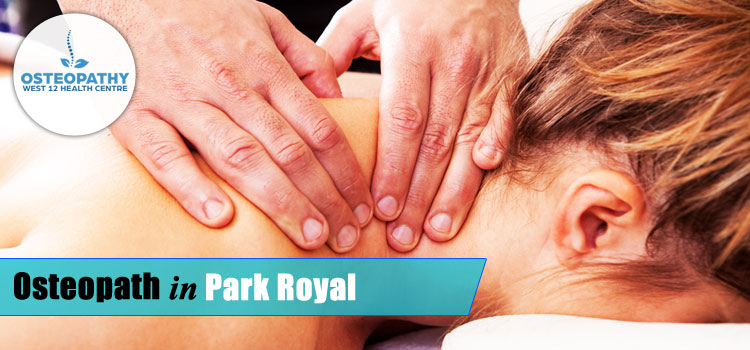 If you are in need of a holistic approach towards your health and daily stresses, Osteopathy is for you. The medical genius of this therapy lies in the due importance given to the musculoskeletal system in your health and well-being. It aims to support your body's self-healing capability.
It is 100% drug-free and is complete non-invasive manual therapy. It is entirely natural and safe. Our experts at West12 Health Centre specialize in this therapy and can help you get active and healthier.
Services We Offer
Osteopathy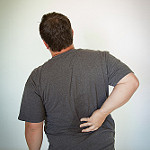 If you are suffering from neck/back pain, arthritis, sciatica, headache, vertigo, repetitive strain/overuse injuries, pregnancy-related discomfort, tendonitis or sports injuries, Osteopathy can help. As this therapy does not require the use of drugs, the natural treatment is highly effective and gives long-term benefits. The manual techniques improve blood circulation and help in the correction of altered biomechanics.
With expert guidance, the body can recuperate to get better and comfortable.
If you are explicitly suffering from a severe backache, our physicians diagnose and treat your root problems to enable a better posture and active lifestyle for you. Our experts help you get better through stretching, gentle pressure and resistance techniques. With outstanding commitment and proper therapy schedule, you can witness a changed lifestyle that significantly reduces everyday stress and anxiety while enabling you to be livelier.
Sports Massage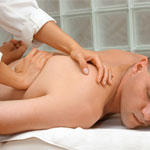 Therapeutic sports massage can help you achieve your full potential by eradicating the risk of musculoskeletal damages. This therapy helps in relaxation and holistic harmony of the body. Further, this massage can help facilitate physical, mental and emotional benefits. Tangible benefits include: Body relaxation, calm the nervous system, lower blood pressure and reduce chronic pain. Psychological benefits include: Reduce mental stress, promotes better sleep, improves concentration and be happier. Emotional interests include: Reduce anxiety, enhance self-image and provide a feeling of well-being.
Our team of dedicated and expert doctors can help you find the perfect therapy and help you live life happily and comfortably.
Personal Training
Personal training is your door of opportunity to perfect health. Our team of personal trainers can help you stay fit and get into an active routine and a healthier lifestyle. We do not label similar exercise patterns to all our patients. Instead, we make a personalized diagnosis and offer and design a custom-fit training plan that best fits your need.
If you keep at it and undertake our supervised training course, we ensure that you will find your stress factors eradicating and your fundamental body system to be healthier.
Mindfulness
Stress is a common factor in living an unhealthy life. Pains and aches are your constant partners, and you feel lethargic and at unease all the time. If you wish to lead a worry-free experience, the first step to achieving this goal is to accept and acknowledge your problem.
The problem is stress, fatigue, and an inactive lifestyle. At West 12 Health Centre, our experts work on your root symptoms to cure sore muscles, joint pain and spasm. They help you achieve an active lifestyle by channeling your mind towards positive energy and thoughts.
Mindful meditation is a proven method to combat stress triggers and to fill yourself with positivity.
Other Treatment Options
Other than the regular treatments combing Osteopathy, sports massage and meditation, our centre also offers alternative treatment techniques such as Yoga and Pilates.
Yoga is an ancient technique that originated in South Asia thousands of years ago. There are many types of Yoga such as Bikram, Ashtanga, Iyengar, Kundalini and Vinyasa. Regular practice of this proven technique includes benefits like lowering blood pressure, improved posture and blood circulation.
Pilates, named after its creator, Joseph Pilates, was developed with a core idea to instill rehabilitation and strengthening. It is hugely in improving flexibility, building muscle strength and get a sense of holistic wellbeing.
What Our Patients Are Saying...






About Park Royal NW10, UK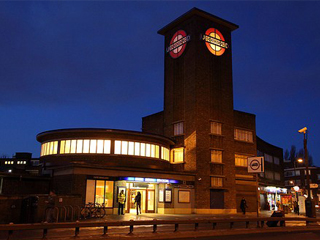 Park Royal is in the northwest part of London, England. It constitutes one of the largest business park covering 500 hectares. It is best known to the public for its Asa superstore and the Park Royal (formerly known as Royale) leisure park comprising 9-screen multiplex and a 36-lane bowling alley.
If you happen to be around the business park, you will see over 1,200 businesses employing an estimated number of over 35,000 workers. Over 500 food companies are operating at Park Royal with employment of more than 14,000 persons. You will be amazed to know that one-third of all the food consumed in London comes from here.
The name Park Royal comes from the short-lived showgrounds that opened up here in 1903 by the name of the Royal Agricultural Society. It was the permanent exhibition site and catered to the entertainment needs for the town.
The Attic wine bar is one of the most visited and a local favorite if you wish to pursue a bite out of the nightlife here. For movie buffs, Vue cinemas Acton is the place to watch multi-lingual international film screenings. For the religious kinds, you can visit BAPS Shri Swaminarayan Mandir, a Hindu temple based in the area.
For more action-packed stuff, you must try Oxygen free jumping. This unique activity is sports-based and gives quite a thrill. If you wish for a more cultural-centric tourist attraction, you may want to take the London Graffiti tours. It is a sheer pleasure to witness cultural diversity in an abstract art coming to life. For all art-lovers, you may also find pure joy in attending the musical museum.
Driving Directions
How to reach from Park Royal Station?
We are accessibly located to help you reach us with ease. Our centre is about 18 minutes from Park Royal Station.
Come to the Park Royal Station Stop M and then head west on Hanger Green towards Heathcroft. Keep left to continue on Connell Cres. Then turn right towards Western Ave. Make a U-turn and stay on Westway. Then after driving about 0.9 miles, take the exit towards the White City. Turn right onto Woods Lane then continue straight for 0.5 miles. Then turn right onto MacFarlane road and arrive at the West 12 Health Centre.