Roehampton's Leading Osteopathy and Sports Injury Management Clinic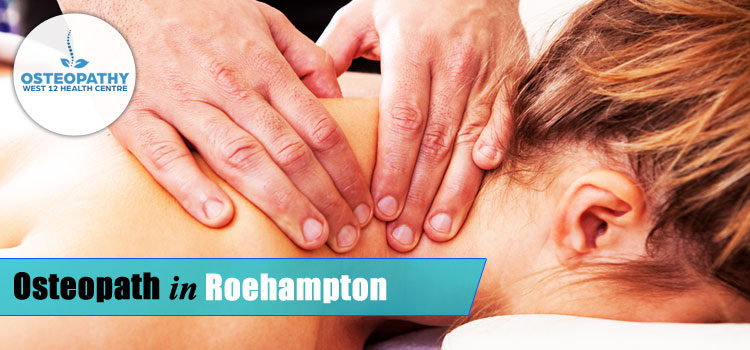 When you find yourself stressed and full of anxiety, everything under the sun can seem daunting. Nothing interests you and your body and mind in absolute disharmony. Be it overexposure to mobile gadgets or lack of sports-related activities, the body takes a heavy toll and transacts pain and spasms.
The stiffness in your muscles or extreme ache in your back/head/joint/shoulder can leave you immobile and inactive altogether.
If the above-written lines made a connect with you at any level, West 12 Health Centre is here to help. Our caring experts can introduce you to the marvel of Osteopathy, a no-invasive 100% natural drug-free therapy with proven results.
Our Therapies
Osteopathy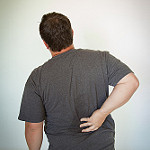 Pain and stress can be overwhelming and can cause lethargy and inactive attitude in one's daily lifestyle. We would encourage you to come for a visit at our health center and get yourself professionally diagnosed for stress-inducing factors causing muscle fatigue and spasm.
Osteopathy is a natural therapy that can help restore your body and mind while healing your bones and ligaments to be more agile and active. We professionalize in detecting, treating and harmonizing your uneasiness and bodily discomfort.
If you are suffering from a backache, we specialize in treating this pain with Osteopathy and acupuncture to stimulate stressed cells and ease the blood flow. With this drug-free approach, you get health restoration that is long-term and does not endure any side-effects.
Sports Massage
Sports massage is often misconstrued to be a therapy for individuals who are sports athletes or professional sports players. On the contrary, a sports massage is for all who wishes to get help with stiffness, body spasm, irregular or extreme pain points, joint aches among other bodily discomforts.
Our skilled sports massage professionals have the healing power of the skilled hand movement and therapeutic technique to ease your tensed tissues enabling better blood flow to help you feel better.
When combined with deep tissue massage, the therapy is better at relieving your sore muscles and helping you find a harmonious balance between your emotional and mental self.
Personal Training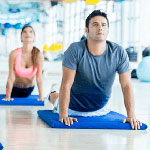 Exercise is an effective and time-tested technique to enable better movement and activeness in your body. With right training and guidance, one can enhance the physical capacity and recover from any sustained injury.
At West 12 Health Centre, our qualified team of doctors led by Balraj Sohal, and Davinder S. Sohal helps you undertake a journey to excellent health.
Our qualified trainers study you exclusively to understand your root problems and desired objectives. The team then helps you with a customized training plan to achieve a positive outlook in life.
We are consistently learning and keeping ourselves up-to-date with the latest and greatest in the field of health and try to keep up with the times for faster and effective health recovery.
Mindfulness
The mind is the mirror of your bodily health. A sound mind reflects a sound body. If you feel healthy, you are. In another word, it is probably an unhealthy or stressed mind that is causing the lethargy, pain, and stiffness in your inactive lifestyle.
There is a technique called Mindfulness. With this therapeutic meditation technique, we try and help you channelize your negative energy to be calm and composed. We intend for you to accept and acknowledge the pain and exercise your strength to be stronger and not get agitated by it.
Our experienced meditators can take you through a series of sessions that can help you focus better and channelize your body to a positive realm of life.
Other Options
While Osteopathy, Acupuncture, Deep Tissue massage, Sports massage are genuinely beneficial, we try and go an extra mile by offering alternative therapies like Yoga and Pilates.
Yoga, the ancient, time-tested therapy brought to us by the Asians, is entirely natural and works on correcting your yin-yang. It works on your core stamina and helps you find balance and rhythm in your body. It regularizes your breathing, helps you with endurance and patience.
Pilates is a more modernized and scientifically designed exercise regime that is a major celebrity favorite. It is highly beneficial and gives out result in a short while of consistent and dedicated use. It is used to build flexibility, stamina and core strength. You feel stronger within and ready to take on any stressful episodes that life has to offer.
What Our Patients Are Saying...






About Roehampton SW15, UK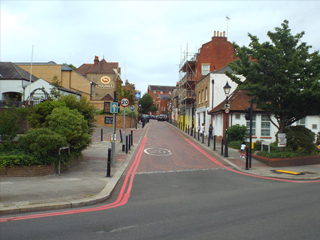 Roehampton is a suburban town located in the southwest part of London. It is between the village of Barnes (to the north), Puntney (to the east) and Wimbledon Common (to the south).
There are some things to see and enjoy while you are at Roehampton. If you are a nature lover, Richmond Park is just the place to witness rich green pastures and experience nature and its scenic beauty up, close and personal. If you intend for a more family-oriented fun day, you can go to Puntney Leisure centre, Wimbledon Tennis Club & Museum and Fulham FC. For more cultural and local sightseeing, you should visit Barnes Village, Syon House, and London Wetland Centre.
Roehampton is a vital location featured in H.G Wells' novel – The Sleeper Awakes. In this book, Roehampton along with Wimbledon Park, Norwood, Blackheath and Shooter's Hill form a series of rudimentary airports knowns as 'Flying Stages.' The flying stage at Roehampton is the scene for a major battle within the plot.
Roehampton is home to many renowned educational institutions such as the University of Roehampton (with 10,500 students housed in 4 colleges; 4,000 students online). Queen Mary's Hospital is well known for its amputee rehabilitation centre.
It is interesting to note that the Roe in Roehampton is thought to refer to a large number of rooks that still reside in the area.
Driving Directions
How to reach West 12 Health Centre from Roehampton University?
You can find us at a central location accessible within four miles.
Once you are at Roehampton University's main entrance, head north on Roehampton Lane. After driving 0.4 miles to keep on Rocks Lane for 1 mile. Then continue straight on Castelnau for 1.2 miles. Take a slight right onto Queen Caroline Street and then take a left towards Hammersmith Broadway. After driving for 0.8 miles take a slight right onto Shepherd's Bush Green. Keep left to continue on Uxbridge road. Then turn right onto Hopgood street and then turn left onto MacFarlane road and arrive at the West 12 Health Centre.