West Hempstead's Top Osteopathy and Pain Treatment Centre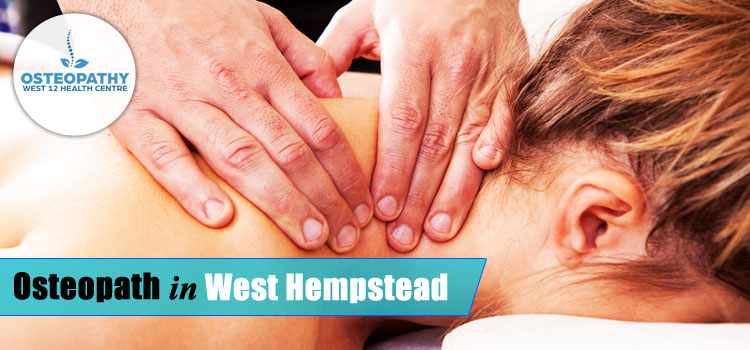 If body fatigue, muscle spasm, stiffness, anxiety, lethargy, pain, acute discomfort, and other such symptoms relate to you, we can help.
At West 2 Health Centre, we believe in eradicating a problem and resolving the body to feel and be better rather than popping a pill to be ok for a short while. We specialize in Osteopathy, a therapeutic technique that is non-invasive and 100% natural drug-free.
If you are living in and around West Hempstead, West 12 Health Centre is accessible and happy to serve you.
Our Services
Osteopathy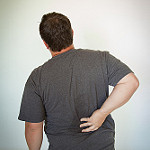 Osteopathy is a natural therapeutic technique that is time tested for its healing benefits. The treatment is highly specialized in curing mind-body imbalance, sensitive tissues, muscle spasms, stiffness or any other bodily discomfort.
We use a hands-on method to manipulate the damaged tissues and rigid muscles to help you relax and feel at ease. The consistent and skilled treatment goes a long way in treating the musculoskeletal framework.
We recommend dry needling technique along with Osteopathy for best results. It is like acupuncture and is an excellent catalyst in regularizing blood flow and activating dull and lifeless tissues. We use solid filiform and hollow-core hypodermic needles which are safe. It is an effective method to eradicate specific muscle tension referred to as myofascial pain syndrome (MPS).
Sports Massage
The most common misconception in the minds of the individual is that a sports massage is relevant to professional sportsmen, athletes, and marathoners. In reality, sports massage is just terminology and is a type of effective massage therapy that works from the outside detailing on sensitive tissues and root points of pain.
Come to our centre so we can diagnose your specific injury or area of discomfort. Basis our findings, we can work on the particular stress triggers and help you regularize your blood circulation and get you back on your feet.
Personal Training
Personal training is not a visit to a gym or building muscles. It is a terminology for the practice of self-discipline in working towards one's health and wellbeing.
Our experts can help you assess your mind-body harmony, your physical wellbeing, and tension points. We specialize in customizing and training exclusive exercises which enables you to strengthen your week areas and be strong to hold against anything that life has to offer.
Mindfulness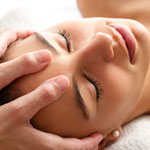 Your mind is the reflection of your body. An active and healthy mind connotes a fit body while a depressed or troubled mind speaks of an unhealthy physique. At our centre, we focus on the wellbeing of both mind and body. While Osteopathy and other methodologies take care of the physical attribute, we have a technique called Mindfulness to take care of the mental quality.
Mindfulness is a therapeutic meditation technique that channelizes your energy to focus on the positives and build an endurance level to bear the pain and face life's challenges. We help you identify what triggers the discomfort and help you overcome those triggers through mental patience and strength.
Other Services
Pain is the effect. The factors that lead to this pain are causes. While we work on Osteopathy and other methods to eradicate the pain, we must help you identify and combat the root cause as well. To help you best, we offer two supremely successful and time-tested techniques, yoga and pilates.
Yoga is an age-old technique given to us by the Asians. This unique technique brings the mind and body together to experience agility and harmony. With persistent use, you find yourself in sync with your thoughts and your mood.
Pilates is an ultramodern technique and is an open secret to fitness mantra of many celebrities. It works on building core stamina, enabling flexibility and holistic wellbeing of your body from top to toe.
What Our Patients Are Saying...






About West Hempstead NW6, UK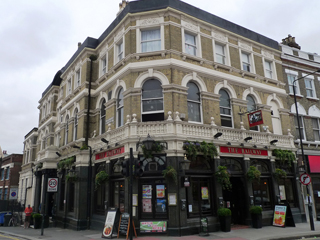 West Hampstead in an area around the London Borough of Camden in the north-west part of London. This is known for its railway stations by the same name and is located between Childs Hill (to the north), Frognal and Hampstead (to the northeast), Swiss Cottage (to the east), South Hampstead (to the southeast), Kilburn (to the west and southwest) and Cricklewood (to the northwest).
This town has its character and spirit. It feels younger in its vibe and edgier than its neighboring counterparts. It is classier in appeal and has noted bars and cafes that gets you into the groove. While the nightlife rocks here, you are never too far away from its peaceful residential streets.
If you wish to roam like the locals, head to Kilburn Ironworks that hosts cocktails, American-styled food, and serene ambiance to make it one of the best gastro pubs on Kilburn High Road, for seafood lovers, The Wet Fish Café is on the of highly reviewed and recommended restaurants in the area. It gives the comfort of food with the background of jazz music.
West Hampstead offers a variety of beautiful real estate in the grand mansion blocks. There are loads of eateries, cafes and shopping centres along the West End Lane giving a strong sense of community and culture.
Driving Directions
How to reach us from West Hempstead Station?
If you are around the West Hampstead station, we are only 20 minutes away from you.
Head south on West End Lane for 0.5 miles. Then turn right to stay on West End Lane for another 0.2 miles. Then take a right onto Kilburn High Road. Then turn left to drive towards Brondesbury Road. After driving for about 0.5 miles, turn left onto Salusbury Road. Then use any of the right two lanes to turn sharp right onto Kilburn Lane and keep at it for about 0.9 miles. Then you should be nearing a roundabout where you should take the third exit towards Barlby Road. After 0.6 miles the Barlby Road becomes Highlever Road. Continue ahead for a short while and then turn right onto St. Quintin Avenue. Then turn left onto Woods Lane. After driving for about 0.7 miles, turn right onto MacFarlane road and arrive at the West 12 Health Centre.