White City's Leading Osteopathy and Personal Fitness Centre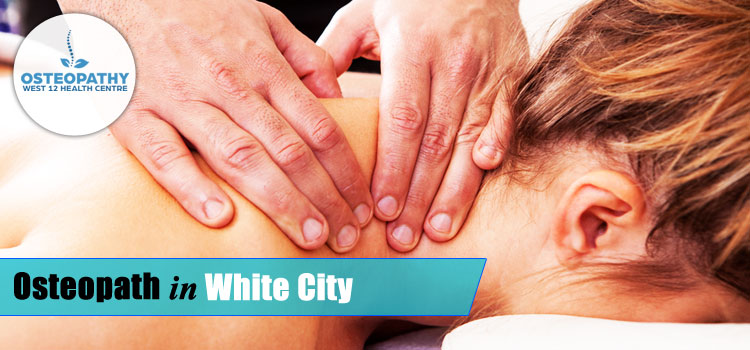 Do you live near White City and need priority help to ease off the discomfort and bodily aches? West 12 Health Centre is here to help. Our caring and experienced specialists and osteopaths under the able leadership of Balraj Sohal and Davinder S. Sohal.
Osteopathy is a time-tested and result-proven technique that helps in reviving your body balance, eradicating the discomforting triggers and help you find the right cure for muscle spasms or soreness. Together, you and West 12, enables you to redefine your lifestyle, one that is active and livelier, free from rigid tissues, muscle pains or any lethargy.
Our Specialities
Osteopathy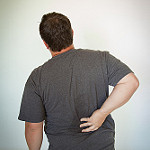 The reason for muscle rigidity or stiffness or any other bodily discomfort is majorly due to disharmony and in-synchronization in your muscles, ligaments, and bones. Osteopathy can help you combat the pain triggers while enabling holistic well-being for you.
Our doctors specialize the musculoskeletal realignment technique. It is beneficial for you to discover a worry-free life that is full of activeness and hope. At West 12, you can get treatment for arthritic/ joint/shoulder/head or neck pain, blood circulatory problems, cramps, muscle spams or lumbago.
Sports Massage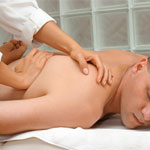 Sports massage therapy is suitable for all kinds of athletes from world-class professionals to occasional joggers. This highly specialized massage intends to focus on areas that are overused, fatigued or stressed from repetitive or aggressive movements.
Sports massage is beneficial to promote flexibility, reduce tiredness, enhance endurance and help prevent injuries or prepare your mind and body to handle tissue pressure effectively. Overall, the technique is an excellent breakthrough in helping yourself to deliver optimal performance under any challenging scenario.
Our team of highly experienced experts understand your pain and anxiety and offer you with a complete hands-on technique that works on pressure points to ease the blood flow and help you target the most sensitive areas and feel better.
Personal Training
Personal training or DIY training is an excellent opportunity for people to take charge of their body health and be more active and pro-life. When coupled with experienced guidance and monitored routine, you will find yourself rejuvenated and redefined at every step of this incredible training methodology.
We do not extend the same training plain to every one who comes with body discomfort or pain. Our caring experts diagnose your problems to customize a training plan that best fits your body needs. We continuously monitor your growth and intensify the training levels to help you build core stamina and endurance to take on life's challenging times with ease.
Mindfulness
Stress is a great motivator for discomfort. It impacts our health and imbalances our wellbeing. It can further cause lethargy, weight gain, muscle stiffness, and stressed ligaments. It ends up making us inactive and complicates our medical sanctity by creating soreness and body aches.
To combat this problem, Mindfulness is the solution. Our trained meditators have years of experience to help you focus your energy towards the positive light and build a strong deterrent to push negative energy away.
When combined with other treatments such as the deep tissue massage and medical acupuncture, you find a fantastic mix of mind peacefulness and body rejuvenation that revives confidence to defeat discomfort and bring yourself back to a happy life.
Other Focus Areas
Osteopathy is a great catalyst to enable a healthy mind-body balance and to ease off the pain while removing all possible trigger points that cause pain and uneasiness. Additionally, our team also extends support to train and guide your way to some alternative techniques such as Yoga and Pilates.
Yoga, the ancient health technique, from the land of South Asia, practiced across the globe for its proven health benefits including body strength and mobility. It helps in restoring your mental peace and body stability. It eradicates stress and enables flexibility and endurance to your body.
Pilates is an ultra-modern technique that is all about enabling mind-body balance and reducing discomfort. It is a fun regime that works on building core strength while allowing yourself to have good posture and a healthier lifestyle.
What Our Patients Are Saying...






About White City W12, UK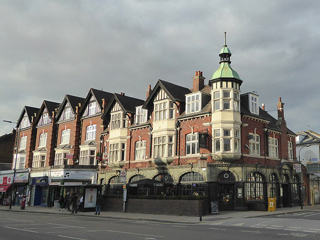 White City is a district in the northwestern part of Shepherd's Bush dominated by residing houses in the west and ultra-modern commercial and academic infrastructure in the east. The White City or the Great White City was a 200-acre land built by the Wood Lane with 25 palaces and halls mostly covered in white stucco, a network of Venetian-styled canals and a 1,50,000-capacity holding stadium.
Westfield London, Shepherd's Bush is West London's shopping hub, with restaurants and eateries and events spread across the area hosting individuals from across the country. Since it is closer to central London, it has the best transport connectivity with some major stations and buses overlay.
Should you wish to shop like a local, Shephard's Bush Market is a gamut of activities between the Uxbridge Road and Goldhawk Road.
Pete Townshend, a former resident of the area, had released a solo album White City: A Novel in the November month of 1985 on Atco. This album dramatically reflects the story and culture of the Great White City.
White City has become a key regeneration area within the central part of London. The partnership between White City Living by St. James, Westfield London, Stanhope, and Imperial College, London has defined the future of this area.
This magnanimous visionary project aims to provide 5,000+ new homes, over 2 million square feet of commercial space and 30 acres of public space. It should also generate about 19,000+ jobs and make Westfield London as the largest shopping center in Western Europe, with over 400 stores, cinema, and restaurants.
From the late 1950s, the exhibition site at the White City became home to BBC Television. It opened its television centre in 1960 and since expanded its presence across the vicinity. It built its corporate headquarters on an old stadium site in 1990. But now, the developer Stanhope is in the process of converting the Television Centre into apartments.
Driving Directions
How to reach our clinic from White City?
We are in a 5-minutes driving distance from the White City.
Head west on Australia Road towards Lawrence CI. Then turn left onto Bloemfontein Road. After 0.3 miles, turn left onto South Africa Road. Then turn right onto Woods Lane. After 0.3 miles, turn right onto MacFarlane road and arrive at the West 12 Health Centre.