Willesden's Top Osteopathy and Acupuncture Centre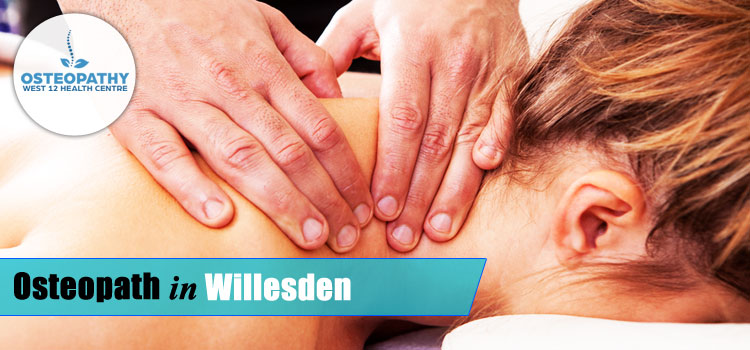 If you are residing near Willesden and are suffering from body pain or muscle stiffness, West 12 Health Centre can help. We are conveniently located near you to help you find the best solution to your body discomfort and muscle soreness or spasms.
Our caring experts have specialization in Osteopathy and can help you restore your body functions while treating your stiff muscles and aches for a long-term repair. We genuinely understand that body discomfort can cause stress and uneasiness in your lifestyle. We abreast ourselves with the latest technology and knowledge to help you find the cure for your anxiety and immobility.
Treatments We Offer
Osteopathy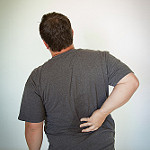 Osteopathy, a natural and non-intrusive medical treatment is highly successful in correcting the body imbalance and reviving you to attain holistic well-being. It is 100% drug-free and has no side effects. It utilizes a hands-on technique that improves blood circulation and rejuvenates your sore muscles.
For best results, we recommend you to club Osteopathy treatment with our "Dry Needling" therapy, This highly sophisticated and time-proven technique is performed by our team of experienced doctors who use solid filiform/hollow-core hypodermic needles to repair muscle soreness.
Sports Massage
A sports injury is often misunderstood to be an issue for sports professionals, marathoners, and athletes. In reality, a sports injury can happen to anyone who is occasional jogger, walker or a person with minimal physical exercise exposure.
When sports injury happens, a tissue/ligament or muscle takes the brunt and causes extreme ache and discomfort in your movement. The flesh tends to become rigid, membranes often gets ruptured, and body faces acute uneasiness.
Our caring therapeutics takes cognizance of your situation to give immediate and long-term relief in your pain points. They ease your blood flow and help repair the sore muscles.
Personal Training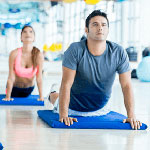 Physical training is the most recommended tip from a doctor. It is a proven way to stay fit and keep your body safe from any ruptures or injuries. At West 12 Health Centre, our physical training experts work with compassion and care to diagnose the key triggers and pain points to design a custom-fit training plan that best fits your body needs.
Our training experts guide you to learn great and useful training ways and attain a whole body transformation with active and monitored use. We take great pride in improving your overall lifestyle and get you mobile and livelier in a short span of our training.
Mindfulness
The mind is the reflection of the body. A healthier mind speaks about a fit body while an unhealthy or stressed mind reflects an ill-treated or uneasy body. Since we consider mind is the gateway to a healthier life, we are happy to introduce Mindfulness technique.
Our meditators can help you find a way to channelize positivity and confidence in you while eradicating all negative triggers that cause stress and pain. With dedicated and regular practice, we can help get ride of mind-body imbalance.
Other Services
While Osteopathy can help you come out of those painful life episodes, stress is omnipresent and can cause damage even after you have undergone therapy. You need something that stays on to guard you against the negative chapters and triggers which cause body discomfort and mental unrest. We offer two brilliant alternate therapies, Yoga and Pilates.
Yoga, an ancient Asian therapeutic method offers the perfect balance between your mind and body. It helps you be flexible, agile and positive outside and within.
Pilates, a celebrity-favorite, is an ultra-modern technique that has amazing time-bound results. This therapy helps build core stamina, enable better back posture and make your body stronger from within.
What Our Patients Are Saying...






About Willesden NW10, UK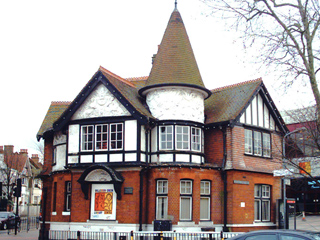 Willesden is in the northwest part of London which forms the part of the London Borough of Brent. It is about 5 miles from the Charing Cross. If you are in the area, Sparkle O'Hara is a must visit place for its fabulous vintage and new clothing collection. It also houses some very crafty and unique jewelry at an optimum price range. If you are a food lover, you must head to Deli Beira which is famous locally for its continental delicacies and smiling service. If you are an Italian food lover, Sanzio is the place to go. It is a cute little Italian restaurant with fantastic food and atmosphere.
For collectors, Willesden Salvage is the place. This unique antique store houses everything from fireplaces to vintage travel trunks. Walk into this store to travel back in time.
For all your medicinal needs, Revital health and food store on Willesden High Road is the place. It stocks all your necessities and can be quite useful and worth a visit.
If you are a visiting family, Mapesbury Dell is the hidden gem in the area. It is in between the houses of Mapesbury Estate, which was formed by the locals. It's a great outing for kids and families who enjoy tranquility and open space.
As a cinema lover, The Lexi Cinema is the hot favorite here. It is a great indie cinema that hosts international mainstream films and live opera. The inside secret: the sale proceeds gets donated to charity.
The nightlife at Willesden is equally exciting. Get your first-hand localized experience at The Masons Arms. This fantastic pub with a fantastic garden view, Sunday roasts and barbecues keeps the stomach and spirit happy. Club it with DJs, quizzes, comedy nights, and you have got yourself the perfect recipe for a great evening.
If you are a nature lover, you will find absolute peace and harmony in Gladstone Park. It has excellent views of the local area and the town. With beautiful trees and scrumptious cafes at the top of the hill, this is a must visit on every traveler's list.
Driving Directions
How to reach our centre from Willesden Junction?
If you are around the Willesden Junction, you are only 12 minutes away from reaching us.
Head in a northwest direction on Station and approach towards the Old Oak Lane. Then turn right onto Station Road. Then turn right onto Tubbs Road and continue straight on Nightangle Road for 0.2 miles.
Then turn right onto High Street and drive ahead for 0.3 miles. Then turn right onto Scrubs Lane and push forward for 1.8 miles. Then turn right onto MacFarlane road and arrive at the West 12 Health Centre.