Bedford Park's Leading Osteopathy and Pain Management Clinic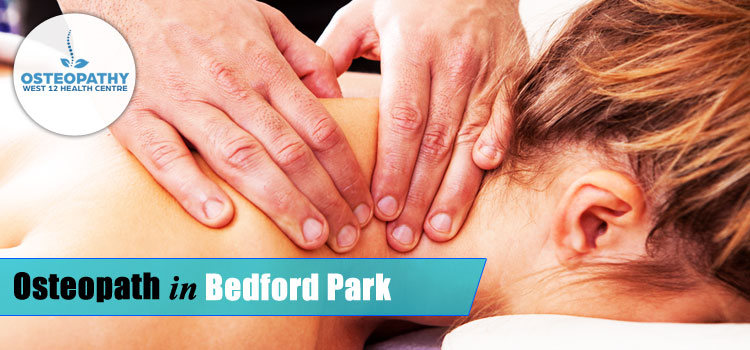 Do you reside around Bedford Park and are in urgent need of ways to eradicate your body pains and muscle spasms? Come to West 12 Health Centre and get treated with the skilled and dedicated team of osteopaths led by Balraj Sohal, M.OST, GOSC, and Davinder S. Sohal, MSC, DO, BAC, MBACA.
Osteopathy is a way of reviving your body balance, control your discomfort and help you find the precise treatment for your muscle soreness. Our experts come with compassion and rich experience to help you live life fuller and healthier with right guidance and therapy.
Treatments We Offer
Osteopathy
When your body aches from sore muscles, stress or any other physical discomfort, you must understand that there is eventual disharmony in your muscles, tissues and bones. With help from Osteopathy, we combat pain and help with your holistic wellbeing.
We specialize in the process of musculoskeletal realignment, helping you discover a stress-free mobile life where activeness is just the way to be. Our centre specializes in handling arthritic/ back/ shoulder/neck/ head or joint pain, circulatory issue, cramp, muscle spasm or lumbago.
Sports Massage
Sports activity can be physical games or exercise such as walking. While you reap many benefits from undertaking sports activities like releasing stress and aggression, your body also gets exposed to injuries.
Our team understood the pain and anxiety that comes with the injury and offers sports massages to help you target the sensitive areas and release the discomfort.
With regular and technique-rich massages, your body is revived with improved blood flow and healed organs.
Personal Training
The workout is a DIY technique that can have a tremendous medicinal effect on your body. When you couple this technique with our experienced guides, the training becomes more robust and effective.
Our team takes pride in crafting customized health workout plans that exclusively caters to your specific bodily needs, helping you focus on pain points while gradually intensifying the training levels.
With regular and dedicated use, our customized fitness plans can help you restore the full range of mobility and have a more positive and lively outlook every day.
Mindfulness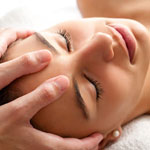 Stress is the keyword for discomfort. It can impact your health and complete wellbeing. It causes us to stay lazy, become lethargic, be tensed and undergo tremendous pressure in our muscle and tissues.
It further complicates our mobility and we suffer from stiffness, body aches and soreness. Our team specializes in Mindfulness. It is an artsy meditative technique that helps you relax, unwind and turn your frown upside down.
When combined with our other treatments such as the deep tissue massage and medical acupuncture, you will find yourself in the space of confidence to defeat pain and win your life back.
Other Facilities at Our Centre
While osteopathy can give spectacular results, our team also offers alternative treatments such as Yoga and Pilates.
Yoga, an age-old technique, is proven and practiced across the globe for its ability to provide body strength and mobility. It helps in balancing your wellbeing by eradicating stress and enabling harmony in your body.
Our yoga experts can help you learn the various types of postures and exercises that can fit your lifestyle and goal to lead a happy life.
Another excellent option is Pilates. This scientific technique is all about enhancing balance and reducing pain. It works on developing and harnessing core strength while enabling your body to sustain good health and posture.
About Bedford Park, W4, UK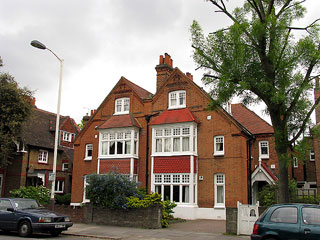 Bedford Park, the world's first garden suburb, was built in 1875. Back in the day, no one thought that this corner of west London, with its canopy trees, green streets and wide avenues, could move to be a progressive urban movement today.
Bedford Park is also set to be the first digital suburb. The most recent project, Bedford Park House History Initiative, is working on democratizing the history of this area, collating data from over 356 properties and opening it up to the broader community.
The most recommended visit is to the Bedford Park Open Gardens. The composite of over 15 beautiful private gardens dots the estate giving the best view of nature and tranquility. It has a fresh aroma, welcoming ambiance and the diverse garden designs.
The other must visit the place is St. Michael and All Angels church. It was built in 1892 by Norman Shaw. The Queen Anne Revival style with red bricks adding a distinct style quotient to this area. It, also, comes with a picturesque wooden lantern and lush garden, making it for a must visit place here.
If you are in Barnes, we are in a 10-minute driving distance from the Bedford Park. Kindly know more about us by visiting our homepage.
Driving Directions
How to reach our clinic from Bedford Park area?
If you are at the Turnham Green underground station, head north towards Turnham Green Terrace. At the roundabout, take the second exit towards Bath road. Continue for 1.1 miles, at the first roundabout stay put, at the second roundabout take the second exit to stay on Goldhawk road.
After 0.7 miles take a slight left onto Shephard's Bush Green and them make a left towards Uxbridge road. After a minute of drive, turn right onto Hopgood street. Then turn left onto MacFarlane road and arrive at the West 12 Health Centre.