Neasden's Top Osteopathy and Pain Management Clinic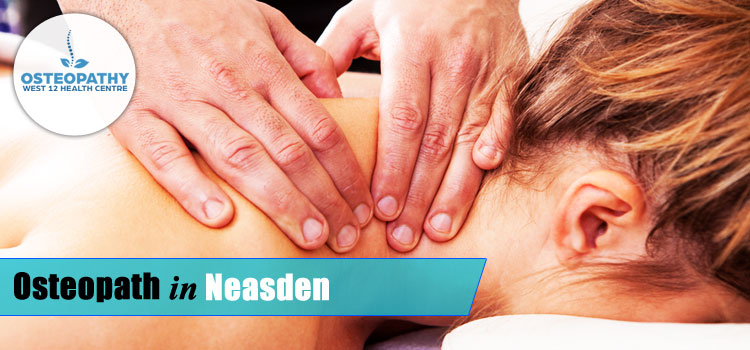 If you are residing near Neasden and are suffering from acute body ache and discomfort, we recommend you to come by the West 12 Health Centre for diagnoses. Our centre specializes in Osteopathy and other 100% natural treatment options to help you get the perfect cure for your pain.
Our team of experts understands the agony and uneasiness that you go through and enables you to enjoy life without a hint of worry or stress. With our hands-on technique, we try and restore the body balance working individually on strengthening your musculoskeletal outline.
Our Treatment Options
Osteopathy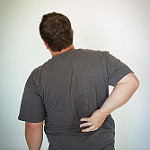 If you are looking for a completely natural 100% drug-free therapeutic technique, Osteopathy is for you. This non-invasive therapy restores your mind and body balance, providing you holistic wellbeing. It utilizes only a hands-on technique to optimize blood flow and revive you to stay active.
Additionally, we also recommend you take up 'Dry Needling' program. Similar to Acupuncture, this is a highly sophisticated and specialized practice performed by a team of experts. They use solid filiform and hollow-core hypodermic needles to restore ligament rigidity and muscle soreness.
Sports Massage
A sports injury can be a painful episode. It does not matter if you are an athlete or an individual walking down the stairs, an injury can strike anyone anytime. What's important is to equip your body to be fitter and flexible to handle body pressure and ligament tension with ease.
Generally, in a sports-related hurt, your tissues undergo extensive trauma to become rigid, ligaments can get ruptured and your body can face acute discomfort.
To get about this, our caring osteopaths and experts can help you get a hands-on specialized sports massage to normalize blood circulation and revive tensed ligaments.
Personal Training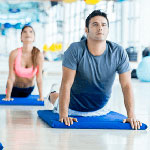 If you want to stay fit and are determined to exert yourself for a better life, our team of training experts can help. We understand that everyday stress can be daunting on one's health and self-esteem. It is for this reason that we refrain from extending the same workout plan for everyone.
We all are unique; our problems are distinct and body objectives are different. Hence, a customized personal training plan is the best way to handle your specific issues and focus on your personalized goals.
Mindfulness
If you are happy, your body feels healthy. If your body feels active, your mind is more favorable. It is a handshake relationship between the mind and body that completes and manages the yin-yang of your life.
Come to West 12 Health Centre to discover mindfulness. It is a highly recommended therapy to get holistic health by strengthening your mind and channelizing your energy to be stronger within.
Our meditators impart the valuable wisdom of focusing your thoughts to sideline negativity and embrace the positives of life. With due practice, you can get rid of stressful episodes, overwhelming negative attitude and self-destructing pattern.
Other Therapies
Pain management is an art. If we excel in the philosophy of this management, painful episodes can find a happy conclusion. But often, we are quite perplexed on how to battle this out effectively.
If you wish for a comfortable life full of smiles and worry-less attitude, then our caring experts can help. We offer a variety of alternative therapies like Yoga and Pilates.
Yoga is a comprehensive health offering that provides agility and endurance to your body. With consistent practice, your wellbeing gets a boost and you feel more mobile and active.
Pilates is an innovative program and modernized in its approach. It focusses specifically on building core stamina to help you get a grip on your body posture.
About Neasden NW10, UK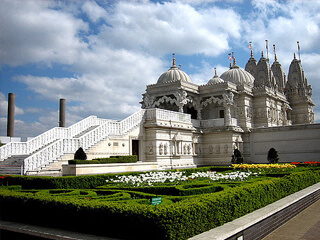 Neasden was once known as the 'loneliest village' in London. The word means 'nose hill' and is a reference to its location at the foot of the Dollis Hill ridge. Built in the early 18th century, Neasden still endorses a rural side of Willesden while majority section has moved on to a more civil appeal.
One of the noted developments in the area happened in 1880 when it opened up Neasden station connecting it to the rest of London. Road development occurred majorly around 1923 and witnessed a massive private housing drive in the next decade. Later, the town also built a shopping centre and a lavish Ritz Cinema theatre around 1935.
In an unlikely event in 1995, the far southwest part of this town became the home of Shri Swaminarayan Mandir (the biggest Hindu temple in London).
For all nature lovers, Neasden offers footpaths, trails and woodland surrounding the breathtakingly beautiful Brent reservoir. Karmarama Café, based in Gladstone Park, is a fantastic food joint that serves lip-smacking breakfast, coffee and baked treats.
Since you are there, the Gladstone park is home of nature. It has a great view of the local area and the beautiful town. You will find serene trees and great café atop the hill.
If you are on a lookout for some beautiful properties sitting on tree-lined roads, head to Brondesbury Park.
For sports enthusiasts, Wembley stadium offers everything from football to the biggest music artist concerts in the world.
Driving Directions
How to reach our centre from Neasden?
If you are around Gladstone Park, you are only 20 minutes away from reaching us. Know more about us and kindly give us a visit.
Head east on Kendal Road for 0.1 miles. At the roundabout, take the second exit onto Park Avenue N. After 0.6 miles, turn right onto the High road. Then turn left onto Brondesbury Park. Then turn right onto Staverton. After 0.2 miles, take All Souls Avenue and drive ahead for 2.9 miles. Then turn right onto MacFarlane road and arrive at the West 12 Health Centre.